Best Betting Sites 2023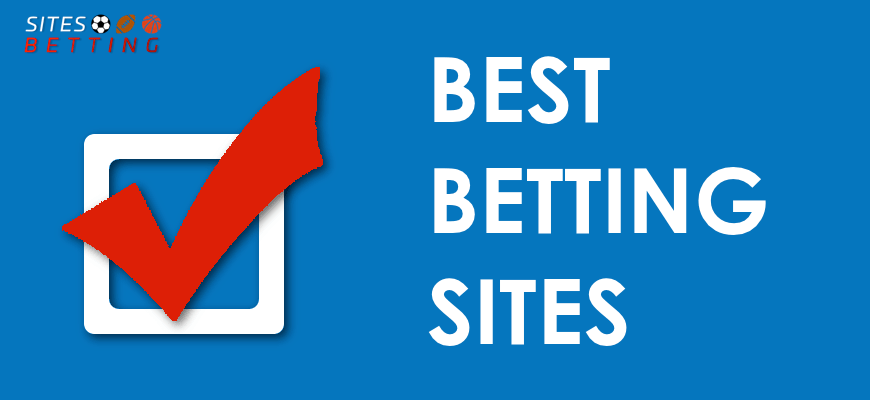 With a large number of online bookies dropping in every year, choosing the best sites to play at can be a little bit overwhelming. But we have taken the initiative to sort the best among them all to enable players to find the best ones to play at. We rank the best online betting sites for 2023 based on three parameters. First, we analyze the pull factors that attract a player to an online site, such as the odds or the number of betting markets available. Secondly, our teams of experts consider the determining characteristics of what a good online betting site entails, and lastly, the "do or die" factors such as a strong user experience that a bettor won't find anywhere else.
Top 5 Betting Sites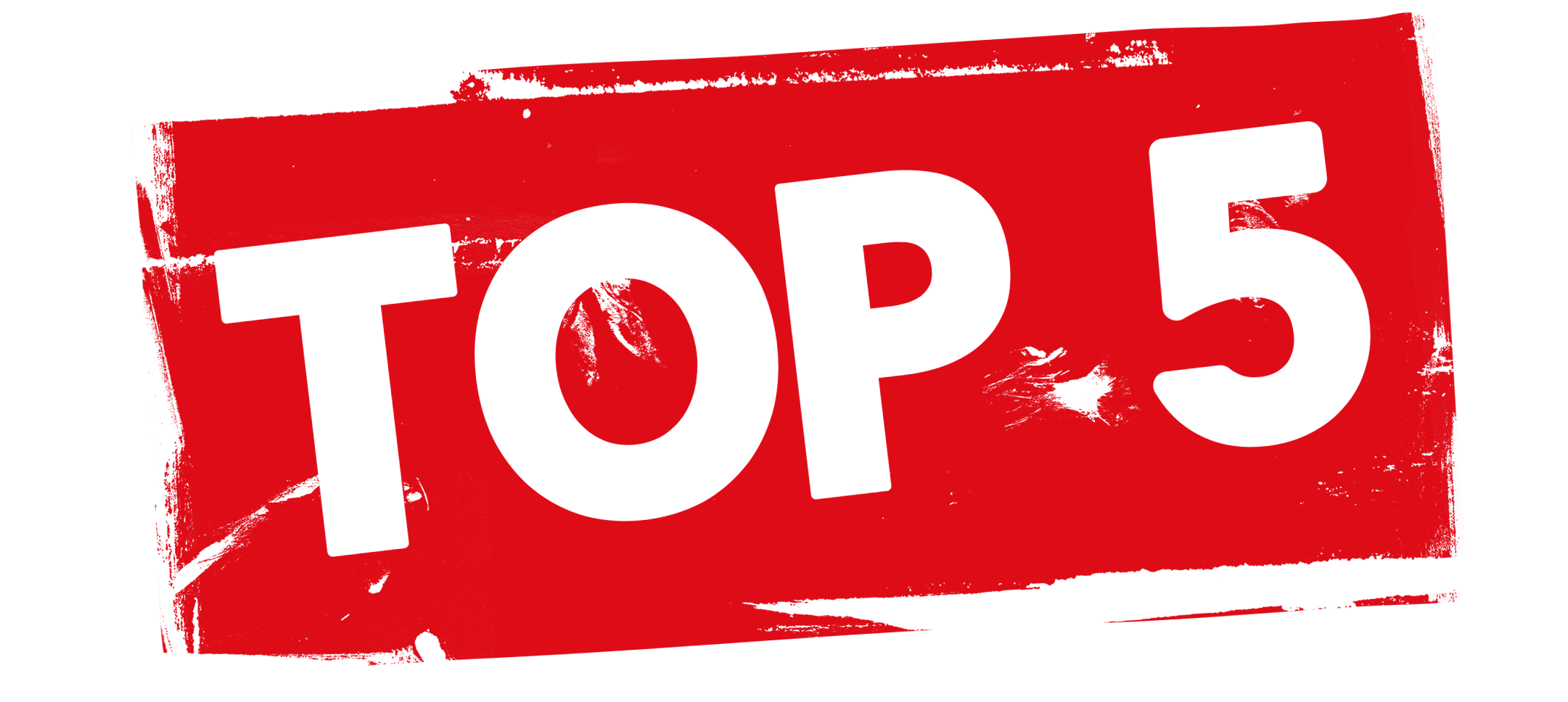 Now, it's time to rank 5 of the best betting sites optimized for where you reside. Get to find out the best online sites that offer outstanding customer support in your language in addition to payment in your local currency. Those sportsbooks normally pin the country's top leagues at the top of the available games menu section in addition to having an excellent live betting section and quick processing times of customer winnings. So far, the following are the best betting sites, which we update on a monthly basis.
How to choose the best betting sites
Are you ready to take a dive into sports betting? Have you undertaken thorough research on the operator that you are about to deal with? If not, then you may have to take a step back since the difference between a good, an average, and a bad bookie can be vast. We provide you with a list of 10 essential factors that you need to consider when on the lookout for the best betting websites to play at.
High betting odds on the available markets
The best bookies are those that offer excellent and unbiased odds on all the markets available. If you happen to be keen enough, you'll notice that some bookmakers are offering more than 96% payout only on W-D-W market only. That's the first red flag to watch out for in a bookie. High betting odds should be available on all markets such as Both Teams to Score, Over/Under, and Odd/Even goals, to mention but a few. Apt examples of the best bookies so far with high betting odds include Pinnacle and Bet365.
Seamless live betting with live streaming
Undoubtedly, live betting is both the present and the future of betting on sports. Besides attractive odds, there have to be other additional features to consider. Live betting and live streaming are essential aspects to consider when choosing a betting site. As a bettor, you should be in a position to place bets quickly without any delays and a chance to monitor at least four ongoing events simultaneously.
Betting sites that offer its customers cash-outs with high payout rates
For quite some time, cash-out has been a complete tool for bettors. Cash-outs can be classic, partial, and automatic. The best betting sites are those that offer all of them to its customers. The bigger the cash-out return, the better it is for you as a player. Better yet, it is essential to ensure that a bookmaker of your choice doesn't remove this option way early but leave it open until the late stages of an event.
Fair and attractive promotions
While the Welcome Bonus may appear somewhat irresistible, the better part lies in frequent promotions, some of which can be personalized. Reload bonuses, enhanced odds, free bets, and accumulator bets should be on the menu of services of your potential bookie. Additionally, the offers should be fair and easy for players to understand. For instance, the wagering requirement shouldn't be too high. A good bookie should offer its loyal customers some loyalty programs, indicating that a bookie is not in business only to benefit from their customers' activities.
A vast range of leagues and markets
In sports betting, quantity matters a lot, especially from a player's end of things. Top betting sites are those that offer more than 40,000 pre-match events a month, more than 1000 live matches daily, more than 30 sports, and more than 100 extra markets. An apt example of a website that set high standards of how a sport betting site needs to treat its customers is Bet365. Bet365 offer more than 50 sports, Asian Handicaps, and more than 200 markets in just a single match.
Light mobile site and apps
Things have changed. Unlike before where a bettor had to access a brick-and-mortar casino to place bets, such is not the case as of today. With technology continuing to advance, players can now place their bets while on the move. For bookies to stay competitive, they have to roll out mobile apps that are optimized for Android/iOS devices. However, such apps should be too heavy as they will take too long to load. Also, ensure that the app that you are about to produce does not drain a lot of your data when using it. If you have to tap an app five times to place a bet, then you may have to find another app that does everything in just a single tap.
Extra features that enhance a player's betting experience
Besides a site's appearance, such as the colour and the appearance of a betting website, a sports betting website should spot a few extra features. Features such as Asian View, Smart Search, and Bet Builder are some of the extra features that you need to watch out for. Additional features are bound to boost your overall sports betting experience, and the best sites are those that have extra features in place.
Round the Clock Customer Support Services
Even though round the clock customer support is important, it may not be enough in the long run. Customer care reps should be in a position to respond in less than 2 minutes after initial contact. It is an awful experience dealing with uninformed or rude attendants who aren't in a position to answer customer queries professionally. Some of the best bookies are those with several contact methods such as live chat, Skype, email, telephone, social media, and Viber, to mention but a few. Some of the best bookies are those that offer assistance in several languages too.
Huge payment options and free transactions
Bettors will always troop to a site that has a wide variety of secure and convenient payment options. Betting sites with limited methods of payment risk losing their customers. They risk losing them to a competitor with vast payment methods. Popular payment methods, such as international e-wallets, cards, and bank transfers, should be available. Additionally, some of the most appreciated bookies are those who charge no withdrawal fees at all. Accepted withdrawal times per the type of method chosen should also not exceed 24 hours.
Betting site optimization based on a customers' country's needs
Lately, a lot of bookies seem to be investing heavily in localization, attempting to provide products that suit bettors from different individual countries. That means that sportsbooks lately realize the importance of customization. When selecting the best sites to play at, betting site optimization is important. Some of the best ones are those that try to cater to individual bettor needs that are unique to every bettor. The best ones allow payment methods in local currencies and offer multilingual customer support, among others.
The best international betting sites
The betting needs of every jurisdiction aren't exactly the same. Besides the quality of the sportsbook, localization is the second most crucial pillar for every jurisdiction's bookie rankings, an aspect that makes the order of top online betting sites to be somewhat different. The list is also a valuable source to help you know whether your sportsbooks accept visitors or residents from the following countries, especially if you are planning to travel abroad.
Now that you are aware of the ten crucial factors to watch out for when choosing a betting site in addition to the characteristics of a good sports betting products, it's time to dig even deeper and bring you some hidden factors that you may not know. Failure to take these matters seriously put you at risk of losing your funds. These factors are based revolve around specialized in-depth parameters, such as reliability and trustworthiness of a bookie.
How we rank the best betting sites
Probably, you've already made up your mind on who will be your next bookie. But what qualities do they possess? Keep reading to find essential factors that you need to factor in when on the lookout for a bookie to play at. Here's how we rank the best betting sites:
Legitimacy and licensing
As a sports betting enthusiast, there's nothing more dangerous than being a customer of a betting site that lacks the necessary license to operate. The legitimacy and licensing of a betting site are important. Such is important, especially when it comes to honouring deals. Trustworthy betting sites are those that hold a license, especially from strict regulators, such as UKGC or MGA.
Another crucial criterion that indicates a site's trustworthiness is its dispute policy. In case there is a dispute, then you should be able to make complaints. A betting site that lacks a complaints resolution policy isn't ideal for you. Lastly, it's essential that the betting site of your choice has certifications from third-party groups, such as iTech Labs or GLI.
Experience
Experience matters a lot in business and the more years a sports betting site is in business, then the more established it will be. When you deal with an experienced bookie, you can expect costly mistakes to be highly minimized. A good example is Interwetten. Established more than one and half decades ago -1990 to be precise-, they've managed to learn from their mistakes and currently, the mistakes or complaints about them are little to none. Again, this is something that doesn't apply to newly established sportsbooks.
Sometimes, popularity matters a lot. But if you find yourself dealing with bookmakers such as Bwin and Bet365, then you can relax knowing that you are dealing with reputable names in the Industry.
Popularity and stability of a website
There are hundreds of betting sites that you can choose from. However, not all of them guarantee player safety, security, and reliability. Sometimes, you may find yourself dealing with privately-owned operators. But not all of them can be Bwin or Bet365, meaning that they cannot promise stability. You may also come across other operators listed in the exchange market, such as Betsson and LeoVegas that are listed in Stockholm and Nasdaq. Both of these firms are aware that their shares will be negatively affected as a result of negative reviews, compelling them to go "by the book." In short, the popularity and stability of a website are how we rank the best betting sites worth your time and money.
Players' complaints and scam betting sites
Not every bookmaker that you come across is honest in their dealings with you. Some of them are in business only to profit from bettors' hard-earned funds. We regularly scan the internet with the aim of uncovering regarding any bookie that you would wish to try your luck at. Our experts look into many forums trying to "fish" the reaction of bettors regarding a particular bookie. Again, we do comprehend that not all the forums can be accorded full trust. There are some, such as AskGamblers and SBR that may give players some direction, though caution must still be exercised. If you have been keen enough, you'll notice that both of them have fake profiles designed by malicious people.
But there are a few tips on how you can evaluate and judge the trustworthiness of the information that you've gathered. For instance, if you find that 50 out of two thousand bettors are unsatisfied with a site, then that doesn't mean that you are dealing with a scam bookmaker. Bettors are different. There are those who may be dissatisfied and leave poor reviews since they didn't find what they were looking for, such as arb betting.
However, there are some serious complaints that you should not overlook. If you find serious complaints, especially in terms of financial issues and wagering requirements, then it may be time to head elsewhere.
Just/fair Terms & Conditions and transaction policies
As a sports betting enthusiast, it is of great importance to deal with a bookie with clear terms and conditions. Unfortunately, this is not the case with plenty of bookies that are in business. A majority of them do everything to ensure that they turn the tide to the favour. The moment you come across statements such as, "We reserve the right to shut down your account without notice or, We May have to withhold your winnings for a while" among others, then this is a sign of a bookie whose intention is to turn things to favour them.
Besides, you also have to ensure that the operator is fair in its dealings. You do not want to deal with t a bookie who'll disappear with your funds, especially if you win big with them. Also, ensure that their withdrawal policies are clear enough. For example, if you get to deposit via Neteller, then you should be able to withdraw via the same means.
Lastly, you need to be aware of exploitative and bad policies that a bookie may have. For instance, there are bookies with the habit of withholding player winnings for up to five days, in a bid to frustrate customers and make them lose their winnings.
The ideal online betting site for you
Several factors are important the first time you try accessing a betting site. The design of the website, the responsive nature of the platform both on desktop and mobile, promotions, and a variety of markets are factors that may lure you towards choosing a bookmaker. All these and much more separate a good betting site from an awful one. But you have to be cautious here. For instance, user experience is something totally different. Do not confuse the offerings that a bookie offers with the true nature of excellent user experience. Additionally, there's no harm in changing bookmakers if your current one doesn't meet your needs and betting style. Nobody can judge you. After all, it's your money, and with your money, you can play with your rules.
Assuming that you are a five star or rather a pro player, you need to check the limits, both in terms of depositing/withdrawing, wagering or even the winning limits. There's nothing worse than placing bets on a bookie who's addressed to recreational bettors. You should be able to choose among several betting exchanges around, an arbitrage-friendly bookmaker or a betting exchange. If you feel like wagering on Handicaps, Asian Markets, and Totals, then you should head to Asian betting sites such as Dafabet or SBOBet.
Suppose your intention is to wager under the radar, then you better bet at a crypto-only bookie. Are you a recreational bettor? If so, then there are specific bookmakers that you can bet at. Everything is about choosing the betting style that you find being ideal for your needs.
List of top 100 betting sites
By now, we believe that you have a clue on how to go about choosing your next betting site. You now have a full criterion of what to look out for when on the lookout for the best betting site to sign-up to and begin betting your betting journey. As of now, you know how to judge professional sportsbooks from mediocre ones that are just in business to profit from you.
You are lucky to have us as we have a team of experts who go a little bit deeper on your behalf. They look for in-depth information, such as terms and conditions, licensing, and betting markets available, to mention but a few. Having this and many more in mind, always ensure that you regularly check our updated list of the best 100 betting sites globally to enable you to choose your next bookie keenly. Sometimes, you may feel lost. If so, you can always come back to this guide to find the best betting sites to use.
Frequently Asked Questions
Which are some of the top international betting sites?

There are plenty of international betting sites offering its services to players worldwide. However, some of the best and top international sports betting sites include Bwin, Bet365, and Interwetten.

Is there a place where I can see the best online wagering websites?

In this article, we present to you some of the best international online sports betting sites. You can always check to find some of the best ones so far since we constantly update our list from time to time.

Which is the best betting site so far?

The best betting sites are those that are fair in its dealings. They are those that honour their dealings and have a wide variety of payment options in place. So far, some of the best betting sites to play at include 22bet, Pinnacle, and 1XBet.

Are betting sites legal in any way?

A majority of betting sites, especially the ones that we present to you here are legal as they hold a valid license to undertake their business operations. Some of them have valid approval from either UKGC or MGA.