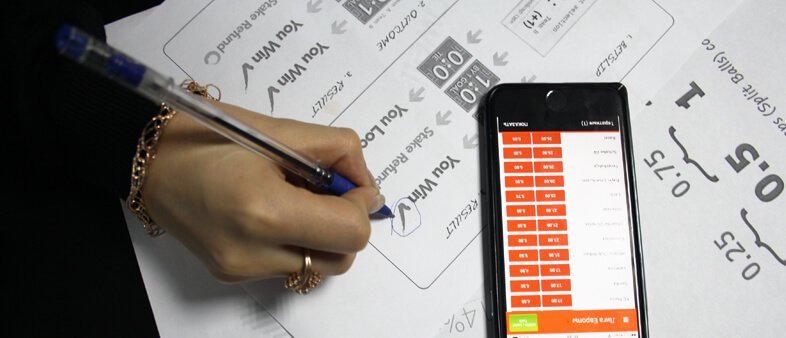 If you're interested in football betting, you've probably come across the words Asian Handicap betting before. It took football betting by storm in the late 90s in Europe with plenty of savvy punters realizing that if they could outwit the odds-compilers, they had a better chance a turning over a profit in this relatively new form of betting than the traditional match winner/1X2 betting market. Some people made a killing.
A couple of decades later and if you were to look at the popularity of Asian Handicap betting, it's still leading the way at a global level, when it comes to handicap betting.
But just because it's what everyone else is doing more of, that doesn't mean that it's best or indeed the right form of handicap betting for you.
European Handicap betting has (somewhat surprisingly) been around for even longer and provides you with a fine betting option not just for football, but other sports as well. Shall we find out what the main differences are between the two and why it might be worth giving European Handicap betting a go? Let's do it.
How does the European Handicap work?
Let's start at the very beginning. Why do handicaps exist at all? For the same reason as they do in golf. Applying a handicap means that just like any round of golf between a pro and a weekend hacker can become a fair shoot-out based on their respective handicaps, so can a football match. It's not much fun betting on Brazil to beat Gibraltar at 1.01 and it's not much fun betting on Gibraltar at 100/1, either. By applying a handicap, bookmakers create a far more level playing field where the key question becomes: is the favourite going to win by more or less goals than you'd think before kick-off?
Moving on, just like any football match will always have three possible outcomes – home win, draw and away win, or 1×2 as some call it- so will a European Handicap betting market. No prizes for originality but it's also sometimes called a '3-way handicap', or even a 'single handicap.'
Noticed a difference between the Asian Handicap and the European Handicap yet? Course you have. An Asian Handicap market based on a particular handicap will only ever have two outcomes. So, you could have Barcelona play Celta Vigo and it might be odds of 1.95 about Barcelona -1.5 goals and the same price of 1.95 on Celta +1.5 goals.
If this were a European Handicap market, it would most likely be: Barcelona -2, Celta +2 and Draw -2. The odds on each of them wouldn't be very close to even money, the way they would be on the so-called money line of the Asian Handicap market. Which of course is the second significant difference between the two.
For the sake of completeness, it's worth pointing out that with Asian Handicap betting there isn't just one handicap you can bet on. Any betting company worth their salt would also quote you odds on Barcelona -0.5 at shorter odds than the -1.5 and Barcelona -2.5 at longer odds than they were for -1.5. It's just that the money-line, the sports betting equivalent of a coin toss, is by far the one that always sees the most action because many punters enjoy the idea of betting at very close to even money.
The third difference? With European Handicap betting the number of goals given as a head-start to the underdog or as a handicap to the favourite, are always integers. Or whole numbers, if you prefer.
On an Asian Handicap market, a team may be given a handicap of -1,5 goals or -0,25 goals; the European handicap is always a whole number, like -1, -2, -3. Though to muddy the waters slightly, Asian Handicaps can have whole numbers as the handicap sometimes, as well. With European Handicaps, they will always be whole numbers.
Now we come to another crucial difference. In some cases, with Asian Handicap betting you can have what's called a 'push'- your bet ties and you get your money back because you neither win nor lose.
This simply can't happen with European Handicap betting. Let's find out why.
European Handicap Example
The mighty Portugal are up against minnows Luxembourg. Portugal are prohibitively short to win the match so it's a waste of everyone's time to be betting on the straight outcome. Instead, bookmakers may decide to offer these options on the European Handicap: Portugal -3 -sometimes expressed as Portugal (-3), Luxembourg (+3) and Draw (+3).
So, what's going on here? You can decide that Portugal will win by more than three goals, that Luxemburg will win, draw or lose by less than three goals… or that Portugal will win by exactly three goals.
If this were an Asian Handicap market, you could have a push if a particular score line happened (eg. 3-0 Portugal) but that's not going to happen with a European Handicap market. Whatever the score line is, one of those three outcomes will win and the other two will lose. Let's say it ends 4-1 to Portugal. Only those who bet on Draw (+3) will win and no possible result will end with you getting your money back; you either win or you lose.
European Handicap Structure Explained
Let's recap as to when you'd be on to a winner or a loser. It's Italy (Team A) versus Wales (Team B) this time and this is what the European Handicap market looks like.
Team A (-2) – Draw (-2) – Team B (+2)
Team A (-2): If you back this option, you win if Team A wins by three goals or more.
Draw (-2): In this case, you win if Team A wins by exactly two goals.
Team B (+2): You win if the outsider wins, draws or loses by just one goal.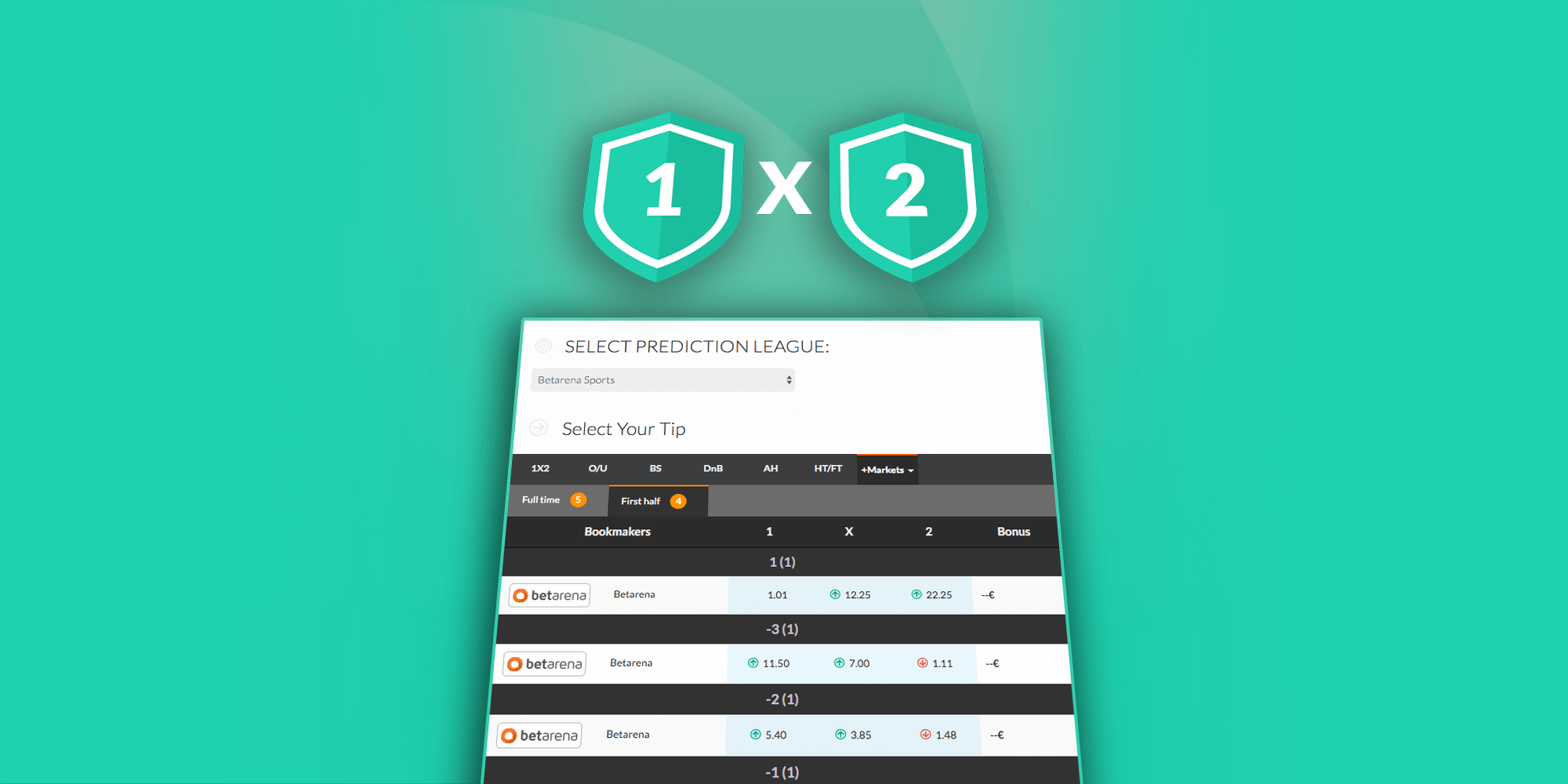 When to bet on European Handicap?
Not such an easy question to answer but an obvious situation would be when you fancy a favourite to not only win, but win comfortably.
If Manchester City are at home to Brighton, you might get just 1.2 on City winning. But if you think they can win by two clear goals or more, there might be odds of 1.6 on offer on Man City (Man City -1) doing just that, rather than the straight win that covers any winning margin. Riskier but the difference in those odds could make all the err, difference.
Or you may decide that the most likely outcome is that City win by exactly two goals. You might secure odds of 2.8 on that, which certainly beats the stingy 1.2 that City just win.
What to watch when choosing European Handicap?
As per with any football bet, the more factors you consider, the better prepared you are to have a good value bet. These include recent form, head-to-head stats, injuries and suspensions, team morale and motivation, venue and even weather conditions. The more you analyse all these, the more of an edge you might have.
European Handicap strategy
There's no foolproof strategy to European Handicap betting any more than any other type of football betting.
But a good starting point is to look for trends. For example, between November 2019 and February 2022 Liverpool won all their league matches in the Premier League very often as hot, hot favourites. But most of the time they won by a single goal. If you'd spotted this, you could have sided with their opponents at decent odds on the +2 market and made money because even though they lost, it was only by a single goal.
With other teams, when they're good, they're really good. So rather than backing Barcelona at 1.15 just to win, go with Barcelona -2 at far bigger odds, such as 1.9. Stats show that when they bring their A-Game to the table, they're probably likelier to win 3-0 or 4-0 than 1-0, so you get paid out at far bigger prices.
Motivation is the key
Football teams are a bit like humans in that they have different personalities. Work out which teams are happy to take the three points and move on even, if it means winning a load of matches 1-0 or 2-1. And which like to really kick their opponents when they're down.
With some teams it's in their DNA to carry on trying to score whatever the current score. So, don't bet on teams coming under the former category to overcome the -1 Handicap, but it might be worth going with sides coming under the latter category to overcome the same -1 Handicap.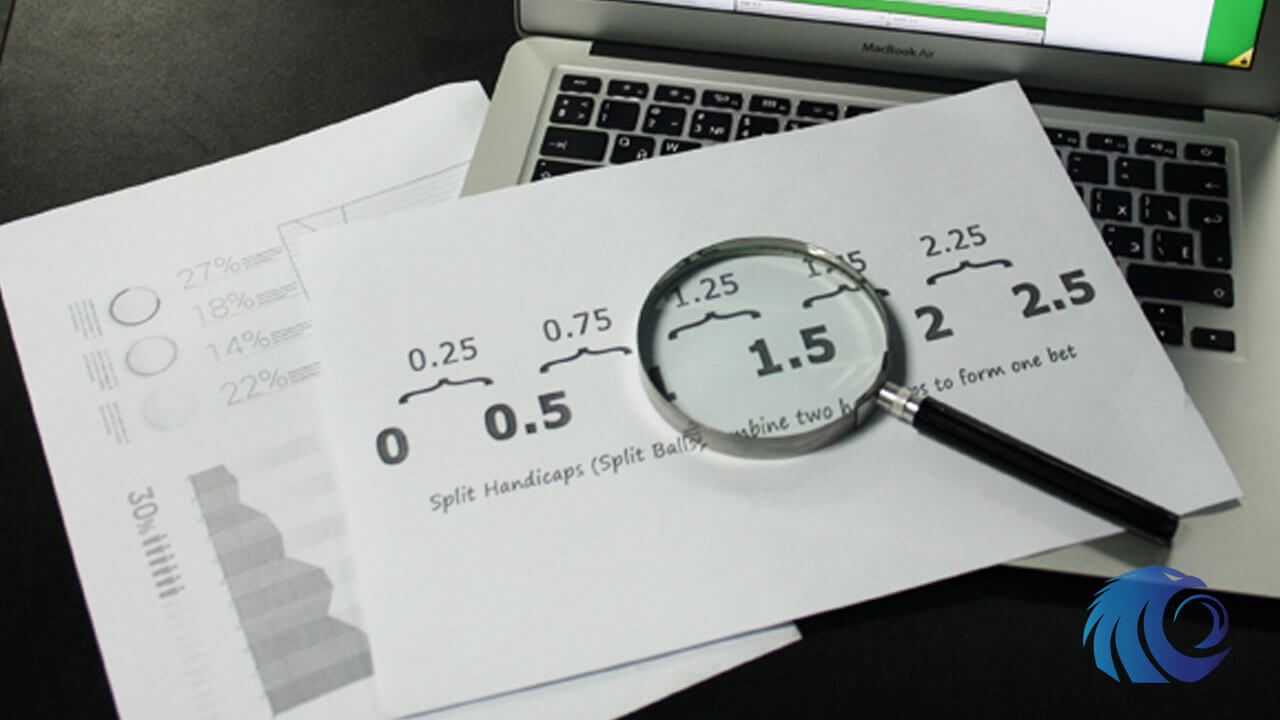 European Handicap in other sports
Football isn't the only sport where European Handicaps can be applied. Take basketball. If the USA are playing Japan, you could reasonably have USA given a -35 handicap which quite simply means they need to win the game by 36 points or more. It is also used in the likes of volleyball, handball or American football.
Conclusion
We're not suggesting the European Handicap is a better market than the Asian Handicap one.
Rather, it's one more suited to the punter who always wants to either win or lose rather than occasionally push, with the added advantage that the draw option there means you have a third betting option available to you.
And it's a better option than the straight match winner one because if you're good at working out what the margin of a win might be rather than just who might win the game, the odds on offer are infinitely better.