Understanding the Cash Out Option in Sports Betting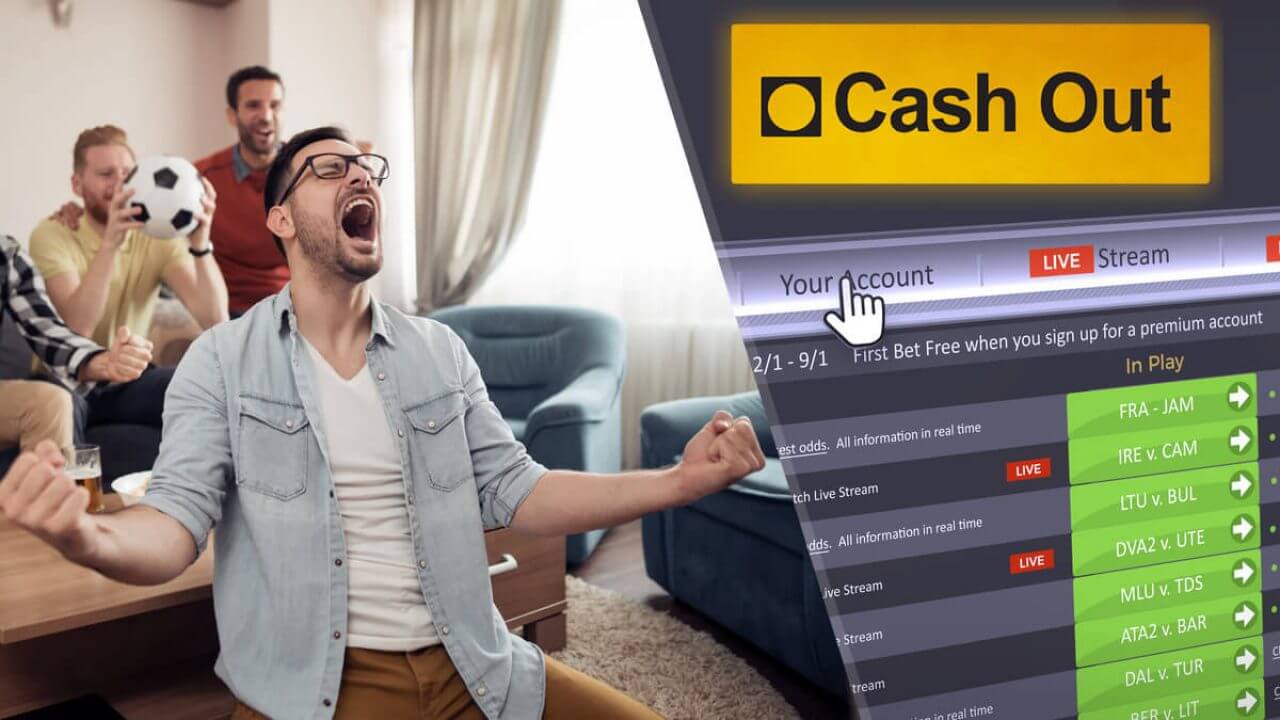 Cash Out betting is a relatively new concept on plenty of bookies globally. Primarily, this relatively new feature allows players to have more control over their bets. Therefore, bettors can score some guaranteed winnings or even control their losses. Bettors achieve this by "terminating" their bets before the end of a sporting event. The Cash Out option stays valid only as the game progresses.
With an already expanded sporting market covering a huge variety of games, cash out enthusiasts are of finding such a service on these sporting markets. The moment a player gets to place a bet –combo or single-, the cash-out service presents them with the actual amount that they can cash out if they can't wait for the match to go down to the wire.
The most preferred bookies for cash out
Several notable bookies stand out from the rest when it comes to cash-out option. Some of them include the following:
Others include big names in the sports betting industry such as Melbet, Mr.play, Betwinner, and Bwin.
Cash Out: How does it Work?
Now that you are well aware of what cash out is, you may be asking yourself, how does it work? First, you need to understand that the amount of money that a bettor gets back gets determined at the exact time of cashing out. Additionally, cash out will also depend upon the current chances of a player's bet winning – so, it might be bigger or smaller than the player's initial stake.
The cash-out option is primarily offered to players as part of in-running betting, also referred to as live betting. In-play or live betting is placing bets to an event that is already in progress. For example, one can place a bet on a soccer match that has already kicked off.
Any cash out to players by bookmakers is determined by the current or existing live market prices. Therefore, this means that the available offer becomes increasingly volatile as the probability of the outcome of the event becomes clearer. As the likelihood of a chance of winning a bet changes, the cash-out offer increases, decreases or gets removed altogether.
To ensure that you don't feel cheated, especially if cash out is your preferred mode of betting, then you have to ensure that you go through the terms and conditions. There are some essential terms and conditions that if ignored, you'll feel somehow cheated. For instance, some bookies do clarify that live bets placed via PCs can only be cashed out in the same way.
Several online betting sites offer its customers partial cashouts. The process is simple; all that players have to do is to choose how much they are willing to cash out at specific points. The service lets them know the exact amount of the initial stake that they are about to cash out, and how much they'll win if their bets turn out to be a success.
Here is a clear example of cash out offer for a better understanding. For example, a bettor places a €10 treble on three football teams at the odds of 1/1, 15/8 and 3/1 with a potential return of €230, provided that all the three teams get to win.
With seven minutes of playing time left, all the three teams are winning 2-1, with a cash-out value of €180 being on offer. If a bettor wants to cash out, then s/he can take the €180. If somehow after a bettor cashed out and then one team equalized than s/he will not be affected in any way and would keep the €180.
But if a player decided not to cash out and the scoreline continues to remain the same up to the time that the game ends, then s/he gets a return of €230.
Being different from the rest
If you happen to be an average player, then there is no harm in betting for a team that leads and consider taking some profit regardless of how minimal it could be. Why risk when you can profit even by a small margin? In the example above, a €10 bet would return a €180 profit as opposed to €230. Bettors, in most cases, won't take the risk of chasing the extra €50 as there could be an equalizer late in the match.
A bettor is likely to trade out his or her winning positions early while keeping their bets up to the end when they happen to go wrong. But if you are an actual trader, then you must have a halt loss point, a factor that average players fail to put into consideration.
If you happen to be keen enough, you'll notice that the cash-out option is gaining popularity and attracting the attention of bookies worldwide. Majority players prefer this mode of betting as it gives them added flexibility while making gambling a wonderful and thrilling experience.
Merits and Demerits of Cash Out
There are some pros and cons of cash-out services worth noting. Arguably, the biggest advantage of cash out betting is that a player stands a good chance of securing some profit without having to wait until the game ends.
With this option, there's no nail-biting on your end since you've already secured your winnings. Now you can relax and watch the game as it progresses without caring who goes on to win or lose.
As a bettor, you can also cash out as a means of cutting your losses. For example, if a team that you are backing is shipping in goal after goal, you can salvage even the slightest portion of your funds by the cash-out option.
Besides, there's also a demerit that comes with cash out betting. When using this option, you won't win as you would have done, especially if your bet would have succeeded. If your bet wins but you had already cashed out, you'll end up feeling somewhat frustrated at the end.
The best time to consider the cash-out option
There's no proven formula that guarantees 100% success rate of cash-out services. It all depends on a player's choice as to whether to use it or not as the event of his or her choice progresses. But there are a few important things to consider before clicking on the cash out icon.
You may have to be patient and wait on the last match of a big accumulator, and if you notice that the rest are winning ones, then the cash-out amount must be high compared to the initial bet. To get it right, you have to calculate the amount that you've accumulated so far with last matches.
Also, as opposed to placing bets in games that begin at the same time, it's better to take advantage of this service, especially when every team in your accumulator is winning. For example, if you are entering the dying minutes of a tight game, such as a derby, then you have to very keen with the Cash Out option. There's no worse feeling than being shocked by an injury-time equalizer.
Something ideal about the cash-out option is that you stand a chance of doing so, even before the start of a match. Have you had a change of heart or heard of recent team news –such as a prolific striker getting injured during warm-up- that's likely to go against you? If this is the case, then nothing good can come from taking that risk. It's better to salvage even a small amount than lose everything.
Of importance to note is that there are certain times when the cash-out option won't be there. Just like you, bookies are in business to make money and won't allow you the chance to cash out, especially during injury time.
If you are a keen bettor and a lover of the cash-out option, then you must have realized that this option gets withdrawn immediately there's the issuance of a penalty or a red card.
Suppose you choose to use cash-out services, then you have to approach this betting option in the same manner that a sports trader does. Check on essential factors such as loss points, cashing out on winning or losing positions, and watching the events on live streaming.
Don't be guided by emotions and feelings. At times, you may end up winning big if you let the gameplay to the last minute.
TOP Betting Sites 2023