Best Betting Sites in Kenya 2023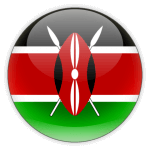 Lately, Kenya seems to be teeming with plenty of betting sites, with sportsbooks from near and far creating a fantastic range of online betting sites and apps aimed at making players' online betting experience in Kenya captivating. Unfortunately, choosing the best betting sites to bet at from a plethora of the available ones can be a highly confusing venture. Therefore, the only way out is by making a comparison of them. Through a detailed sportsbooks comparison, players are able to keep track crucial aspects when it comes to betting such as available betting markets, the difference in odds, price boosts, and mobile-friendliness, to mention but a few.
List of the Best Betting Sites in Kenya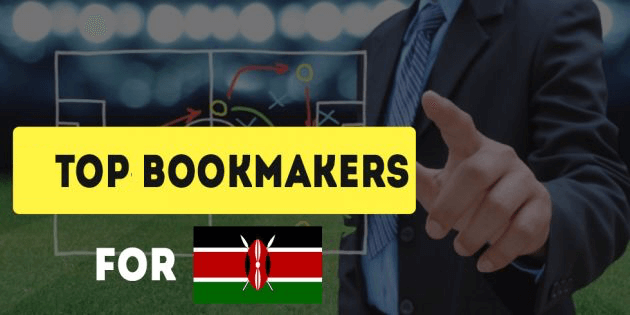 The following are some of the best betting sites in Kenya loved by plenty of sports lovers in the country:
22BET – Accepts deposits via Kenya's currency in addition to having high odds.
Bet365 – Has a huge number of football markets, live streaming opportunities, and a generous welcome package.
Fezbet – Has a good selection of betting markets with a mobile app and high odds.
Betway – Its odds are competitive, coupled with in-play markets.
1xBet – They have virtual markets, offer 24/7 customer support, and charges no fees for deposits and withdrawals.
Betwinner – They have a beautifully designed website, huge betting options, and no transaction fees.
Gambling in Kenya
Sports betting is a fashionable phenomenon not only in Kenya but also in other African nations as well. However, a closer examination of this East African nation leaves one with the impression that unlike its neighboring countries, a majority of Kenyans like to place bets on their favourite teams and sports. Surprisingly, this is despite oppressive regulations on betting activities in the country.
Not so long ago, betting companies and the Kenyan government got involved in some sort of face-off due to tax-related issues, coupled with nonrenewal of operating licenses. With the government stamping its authority, local bookies had no option but to exit the country's betting scene arguing of an unfriendly business environment.
Compared to other Sub-Saharan countries, Kenya has hundreds of thousands of people who like to wager on sports. Betting sites know this fact, and plenty of them have reaped big. Based on a recent survey that involved 3979 Kenyan citizens, it was established that 76% of youth in Kenya bet on their favourite sports events, with a good number of them doing so on a daily basis. It's no wonder that Kenya is witnessing a surge of mobile financial wallets, assisted by the convenience that comes with wagering on mobile phones.
Complete list of betting sites in Kenya
Best Kenyan betting sites – How we do our ratings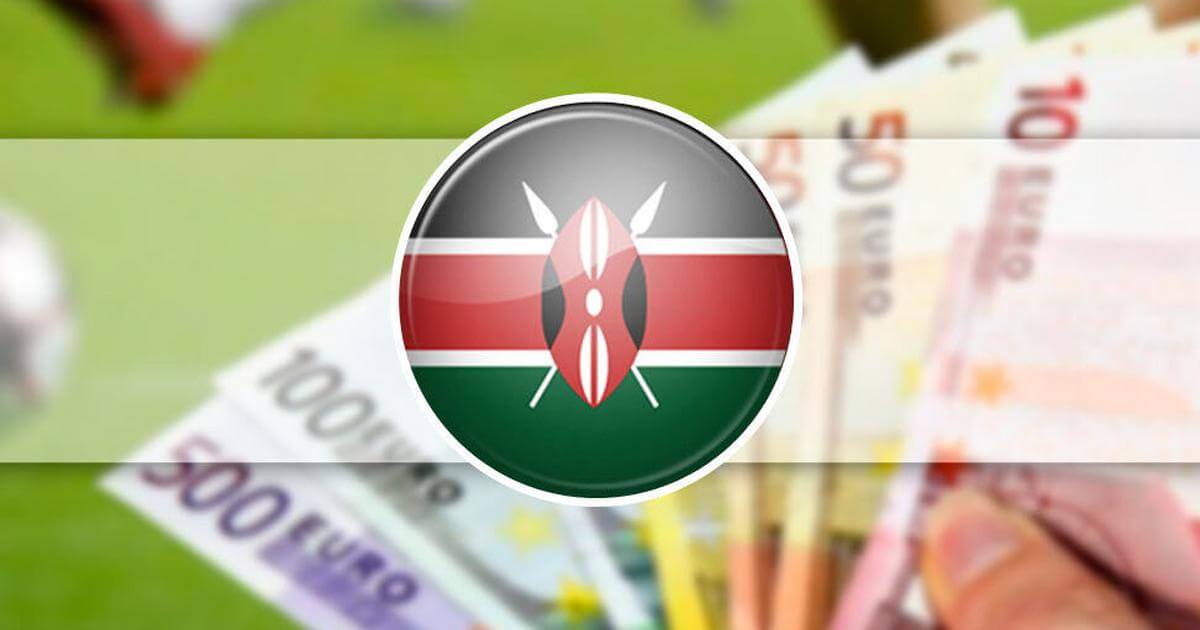 The first step of getting lucky through sports betting is by choosing the right bookie to match all your needs and wants. Currently, in Kenya, you'll find innumerable sportsbooks to choose from, with all of them seemingly appearing the same. But they aren't. So, what are some of the things to watch out for in a bookie? If you aren't sure, then don't panic. We have done everything for you. The following are some of the most sought-after features in a betting site:
Markets
Betting without markets is like a football match that lacks fans. With several operators granted a license to operate in the country, as a player, you are bound to notice striking differences in markets that are on offer. Some sites offer high odds on football events, while some favour scorer markets and their odds do reflect this. That's not all. Some even have first goalscorer, last goalscorer, though such may be missing from other sites. As you can see, there's the need to make a comparison of your potential betting sites if you are a serious sports bettor.
Odds
A bookmaker that offers its players attractively high odds is going to be the outright choice. The same is true when it comes to the Kenyan betting scene. Since we are searching for the best odds, Kenyan betting sites whose intention is to stay on top of the hill will do everything to ensure that it provides better odds than those of the competitor. The odds are not the same across the board, another good reason as to why we emphasize the importance of comparing all sports betting sites. Sports betting websites have different odds, dictated by several parameters such as weather conditions, the form of the team, among others.
Bonuses and Offers
To attract new players to register their betting accounts and deposit some funds, among other tactics that betting sites employ, bonuses, such as welcome bonuses are one of them. Again, the nature of bonuses and promotional offers tend to differ from one bookie to the next. Carrying out a sports betting site bonus comparison is, again, an ideal way of getting the most rewarding bonus. With such, you'll end up with the best bonus options to choose from.
Live betting
Even though pre-match betting remains generous for Kenyan sports betting enthusiasts, there's a minute number of sports bettors whose preference is placing bets as after the match has already commenced.
There's nothing more thrilling than watching your favourite team thrashing the opponent, meaning that you are assured of winnings that will hit your account upon completion of the event. Live betting provides this, and luckily enough, top bookies that made it to our list have a live betting feature for its customers to enjoy.
Mobile Betting
The gambling industry is thriving in Kenya, thanks to the availability of mobile-friendly betting sites. Compared to their Sub-Saharan equivalents such as Nigeria, a majority of Kenyan sports bettors prefer placing their bets while on the move. Bookmakers in the country are well aware of this fact, a reason as to why all of them go an extra mile to improve their websites to bring about rich user experience. Again, the level of optimization varies across the board, an aspect that may require you to pay a visit to these platforms to separate the wheat from the chaff before you wager with them.
Website Design
Unfortunately, almost all betting sites in Kenya seemed to have failed to do their homework properly, especially in terms of the layout of their betting sites. Visuals captivate human beings everywhere, and so are Kenyan players. Surprisingly, many bookies in the country haven't phased out the old layout across their platforms. The layout is an essential priority when on the lookout for the best online sports betting sites in Kenya. With a good layout, there's a guarantee of ease-of-use, an aspect that makes it easy to wager in record time, especially if you fancy live betting.
Usability
Usability is the ease at which visitors can quickly learn about you and go ahead to make the intended purpose. While having a platform is a good place to start at for Kenyan players, that shouldn't be the stopping point. A bookie's website is the first contact point with players, and among other things, it has to be welcoming and navigate with ease. Players should be able to find the entire sporting events available on the site quick and easy. Betting platforms in Kenya do vary on how easy or difficult it is to navigate their website. While others aren't out of the woods yet, there are those who appear to have got the hang of it. Again, such disparities come out to the open through sports betting website comparison.
VIP Program
The concept of VIP programs tends to be rare when it comes to sports betting. The same scenario is true across the Kenyan sports betting industry. Only a limited number of betting sites across the country have such programs in place. Luckily enough, this program normally consists of higher bets, cash rebates, comprehensive stake limits, and more. For players to enhance their status as VIP players, that are available at the country's different platforms, it's advisable to make a comparison of such programs to find one that befits their stats.
Features
Average Kenyan betting sites are faintly loaded with features, but the best ones have a huge number of them. If you intend at having unforgettable betting experience on sporting events, then you'd better head to a site consisting of add-ons and outstanding features such as enhanced odds, live-streaming, cashback, plenty of betting options, among others. By taking a little time off your schedule, you can effectively tell those with the desired features and those with a scarcity of such.
Payment options (Methods of Deposit and Withdrawal)
As a Kenyan punter, you'd want to wager at a betting site that accepts several payment options that you find convenient. A majority of football betting sites with licenses to operate in Kenya differ based on their acceptable options of payment and waiting times for processing player winnings.
We judge outstanding sports betting sites in Kenya based on many parameters, chief among them being the ease of funding and withdrawing any winnings. Another crucial variable is the number of supported payment options by a bookie. However, this becomes open the moment you begin making a comparison of the betting sites available for you in Kenya.
Security
There's nothing riskier than handing over your personal and financial information to a bookie that you don't know. Any platform tasked with handling personal and financial information must implement industry-standard security layers to prevent any unauthorized persons from accessing customer funds. The same is true when it comes to sports betting. There are several sites with a clear understanding of running a secure platform. However, a select few appear somewhat ignorant. Again, by comparing Kenyan betting sites, you'll be in a good position to sieve those that are wanting when it comes to implementing tough security systems from those who loosened their belts regarding security.
Customer Support
As a player, not everything always goes well at a betting site of your choice. There will be times where you will run into some sort of problems that will require some assistance. At times, you may have questions or complaints that would need assistance. It is during this time that customer assistance comes in handy. Timely responses will depend on the efficacy of your bookie's customer care reps.
In Kenya, there are notable sportsbooks in the industry with top-notch and highly informed customer care attendants. Some of them offer their services round the clock, meaning that they are easily accessible. Some have customer care attendants who answer calls on weekends only, despite the number of events that go on weekdays. If you come across such, then this is a sign that you might be dealing with dubious people.
Odds Comparison
In sports betting, odds do represent the chance of a sporting event to happen, therefore enabling a bettor to work out how much they'll win if their bet(s) win. In the Kenyan context, for instance, the probability of AFC Leopards and Gor Mahia scoring against each other may be at odds of 2.14 at one bookie. However, you may find odds of 2.30 at another bookmaker. Even though such a difference isn't highly significant, it may huge impacts in an accumulator or single events where the stakes are massive.
More than often, you may not be aware of such minor differences, though, through odds comparison, you'll change your mind almost immediately. By making a quick comparison of the available odds on offer at different betting sites, then you will be aware of the markets with high odds, translating to impressive winnings.
Apart from the normal discrepancies in terms of prices, bookies tend to offer particular prices for special events such as contests, tournaments or other sports events. If you are keen enough, you will notice that their odds are tempting that you might want to open your sports betting account to avoid missing wagering on such events.
Aspects that make a betting website outstanding

With plenty of bookies seeking a license from the Kenyan government to undertake their business operations, it becomes a little bit tasking to tell the ideal one to try your luck. But overall, some of the best sports betting platforms need to have a few exceptional qualities such as:
A variety of markets
All bookies have a variety of markets available for their customers, but there are some with a huge betting market compared to the rest. The availability of a huge market matters a lot to almost all Kenyan sports betting enthusiasts with the days of firmly believing in Win-Draw-Win events being long gone. Besides a wide variety of betting markets, Kenyan players also like wagering on different sporting events, meaning that a betting site needs to up their game and cover other sporting events besides football only.
Website Usability
Compared to other available platforms, surveys indicate that a majority of Kenyan bettors prefer wagering using their mobile devices. Smart bookies are those that are well aware of this fact and uses it their advantage by constantly refining the look of their mobile interface. A majority of Kenyan bettors are also busy with other hassles of the day besides sports betting. Therefore, no one desires to spend several hours placing bets. An up to the mark website should be fast and very easy to use.
Outstanding customer service
Nobody is perfect. When trying to place bets, mistakes, or any other issues could arise. All this would prompt the need to have a customer care assistant for help. A good sports betting platform would ensure that among other things, it has a team of outstanding customer care representatives. These customer care reps should be reachable via phone, mail, live chat, and even Skype. There should be some ease of communication between you and the betting outfit of your choice.
The availability of a betting app
Without a doubt, a majority of Kenyans prefer placing their bets while on the move or from the comfort of their homes. With such, a progressive betting site is that with a decent betting app. By rolling out a betting app that's easy to navigate and subsequently place bets, then the betting site stands to be counted as one of the best across the industry.
Sports bonuses and promotions: Why are they important?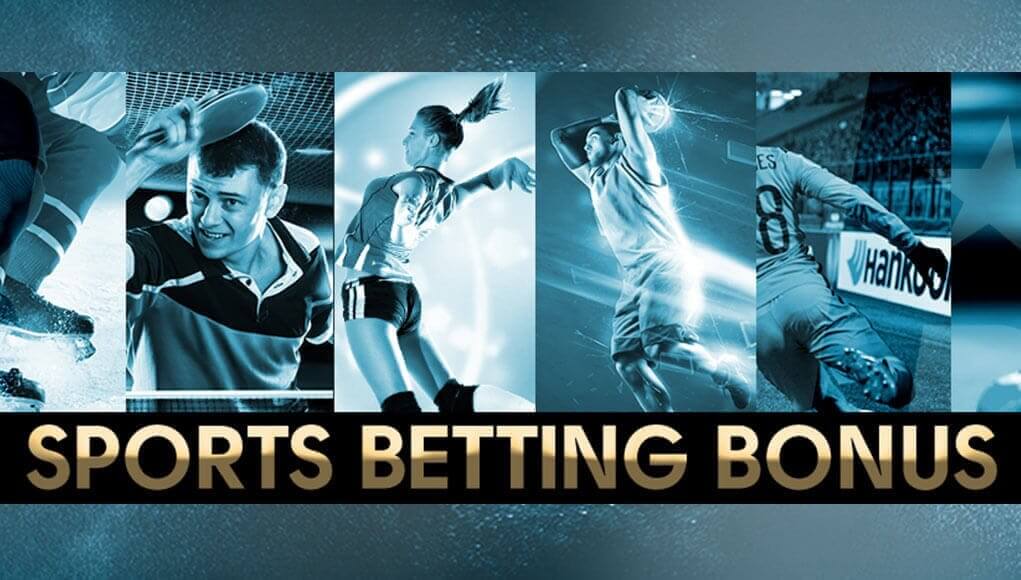 Kenya is home to several online betting companies each struggling to ensure that it attracts new clients while retaining old-timers. But achieving this end would be a futile exercise without bonuses and promotions. Therefore, many bookies across the country offer freebies, in the name of bonuses and promotions. These bonuses can help a player to wager on their favourite team(s) or use it to experiment a betting site. Kenyan sports sites are fond of awarding regular bonuses and promotions not only to new clients but also to old and loyal ones.
Types of Bonuses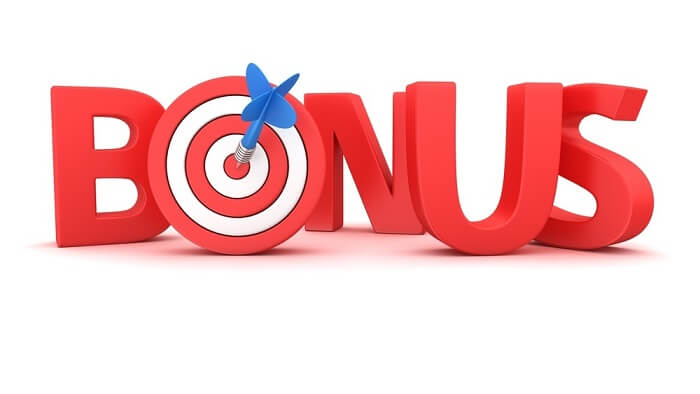 Free bets
Free isn't really free as such, and as a sports betting enthusiast, you shouldn't take this name –free bets- seriously. Free bets are more of an insurance cover as opposed to free money. You'll need to wager with your funds, with the bonus coming in handy in the event that a bet isn't successful. Free bets are an excellent way to explore or examine a betting site before fully diving in.
Deposit Bonus
The deposit bonus is quite popular with many bookies, those in Kenya included. With this type of bonus offer, a players' deposit gets matched to a certain specified percentage. For example, a player stands to get a 100% deposit bonus upon making a deposit of 100KSH.
No Deposit Bonus
This is more of a welcome bonus offer that new players stand to get the moment they sign-up or register their betting accounts with a sports betting platform of their choice. The No Deposit Bonus is a trick that many bookies use to plunge a newbie into sports betting.
Reload Bonus
Closely related to the deposit bonus, the reload bonus matches a player's deposit to the percentage attached. But there's a catch here; reload bonuses are normally put on offer to active Kenyan players to encourage them to top-up their sports betting accounts. More often, reload bonuses are slightly smaller in comparison to the deposit bonus, but nevertheless, still worth keeping an eye out for.
The best bonus offer: How do you find them?
Do you like freebies from time to time? If so, then you may have to shop around and compare the bonuses that are on offer by each bookmaker with a license to operate in the country. But before you go about finding the best bonus offers, you need to understand the following standard terms when it comes to sports betting:
Wagering
Wagering refers to the maximum number of times that a player has to play using a bonus offer before s/he can make any withdrawals. Wagering requirements differ from one bookie to the next. There are some with 5x wagering requirement, while others have a 10x wagering requirement.
Minimum Odds
Just as the name suggests, minimum odds is the lowest limit that a betting firm can go in terms of its odds on a particular event. It means that the odds on offer cannot go lower than a specific limit.
Period
In sports betting, period refers to a specific time when certain actions, such as high scoring will occur. For example, you can bet that there will be more goals scored in the second half of a football match, or there will be more corners during the first half. Of importance to note though is that bigger periods come with smaller odds. Again, almost all bonuses tend to be somewhat time-specific, meaning that they are bound to expire after a certain period. Therefore, you may want to use them before they expire.
What's a fair bonus?
Fair bonuses are those that have few conditions attached to them and favourable for every player. While you may be in a hurry to sign-up to a betting site and begin betting probably due to their attractive odds, it's safe to take everything easy. Majorities of these bonus options aren't actually honest and fair, but just a lure, with the target being you –the bettor. Again, you need to remember that all bookies operate like every other business entity; they are in business to generate revenues, and not for philanthropic or charitable causes. Before signing up to a sports betting site with attractive bonuses, make sure that you go through its terms and conditions first.
Kenya's Best Betting Sites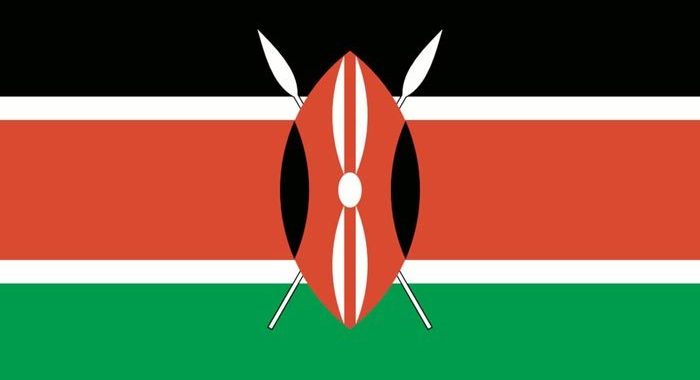 Best bookies for football
Kenyans are die-hard football lovers, and one way of displaying this is through wagering on different football events in and outside the country. Almost all betting sites offer its payers a chance to bet on football. After SportPesa suspended its operations, Betika took over as the most preferred bookie for football.
Best bookmaker for tennis
Besides football, Kenyan bettors find tennis to be a highly interesting market, with bookies noticing this trend. Betway remains to be a preferred go-to website for Kenyan players who love to bet on tennis.
The most preferred bookie for Esports
Esports isn't highly popular and at par with soccer or other sporting events in Kenya. However, Esports is beginning to gain popularity across the country, an aspect that has seen a host of bookies beginning to offer bets on Esports. Again, Betway seems to be a household name in terms of Esports.
The number one bookmaker for basketball
Even though there is the word ball in basketball, unfortunately, this sport is yet to reach the height of football, particularly in Kenya. But slowly, basketball is gaining popularity, especially among sports bettors. In comparison, Betway offers plenty of markets on basketball compared to other sites.
Horse racing: best operators in Kenya
Horse racing isn't every Kenyan sport betting enthusiast cup of tea. But it's understandable as horse racing is classic, particularly in European countries. But lately, majorities of Kenyans are beginning to find interest in horse racing. Bet365 is the go-to betting site for those who prefer to wager on different horse-racing events.
The "go-to" operator for American sports
Besides the name (American sports), Kenyan bettors aren't bothered at all with many of them taking a liking for them. Kenyan players are searching through bookies in search of American sports, and fortunately, Bet365 has answered their calls.
Betting Regulations in Kenya
Gambling regulations in Kenya aren't as tough as you may imagine. Bookies operating in the country must abide by laid down stipulations by the Betting, Lotteries and Gambling Act. For instance, a betting firm must not advertise on social media platforms. There's also a 20% excise duty on all winnings that must be taxed before a winner claims them.
Betting sites to avoid
With a lot of bookies swarming to capture profitable Kenya's betting industry claiming to be honest in their operations, players, especially new ones can get caught up on which bookies have their interest r which ones are out there to exploit them. To be on the safe side, here are a few things to help you spot exploitative sites:
Their terms often change.
If a bookie constantly shifts its goalposts, then you'd better head elsewhere as this is a red flag for shifty bookies.
Unbelievable offers
If you find a bonus to be too good to be true, then there's a huge chance that it's a bait aimed at luring you into using the platform, only to discover that you've been conned at the end.
Constant withdrawal issues
If you find that a betting site is suspicious when it comes to processing customer winnings, then you may have to head elsewhere. As a player, there's nothing riskier than having to deal with a fishy bookie.
Failure to disburse winnings
Have you heard or come across bookies who fail to disburse customer winnings? If so, then you better avoid them. They aren't worth your time and money.
Lack of an operating license
With the internet and the VPN, some people have gone ahead to establish betting sites lacking licensing and registration. Again, you may want to avoid them since they are out there only to profit from your hard-earned funds.
FAQs
A. Just as the name suggests, it's a type of bet that comes with no risk at all as a player gets their stake back as a bonus or free bet if s/he loses the bet.

It is the one with a few clauses attached to it.

What's the importance of terms and conditions?

Terms and conditions ensure that you get what you sign-up for and that your bookie abides by all of them.

Why didn't I receive my free bet?

Free bets do have some requirements that you have to meet before you can claim them.

How long will I have to wait for deposits and withdrawals?

Deposits are usually fast. However, withdrawals depend on the method of deposit used. Some may take up to three days.

Can I use somebody else's debit card details?

In short, this is not advisable. It may land you in jail.
Sport betting tips for beginners
When browsing through betting sites, you may find below tips quite helpful before you begin your sports betting journey:
Don't be carried away by the bonuses
In most cases, bonuses are marketing tricks that many betting companies use to lure players in for the kill. Mostly, these bonuses don't favour players. To be safe, don't be the first one to dive in, hoping to reap big. Sit out and observe from a distance first.
Have a favourite sport to bet on
By having a favourite site to bet on, then you'll be enhancing your chances of winning. Stick to a sporting event that you understand the most.
Select a betting platform
In the same way, you have to stick to a sport that you understand, also, the same is true when it comes to choosing a platform to place your bets. If you find a mobile phone convenient, then stick to such.
Customer service
Always work with bookies that are ready to offer you immediate assistance in case you run into some sort of difficulties.
The Bottom Line
It is our hope that you have understood a lot when it comes to sports betting in Kenya to help you decide which site to join and place your bets safely. By the look of things, the future of sports betting in Kenya looks bright. There are hopes that soon, there will be a loosening of strict regulations to allow even a better sports betting experience. Be on the constant lookout here for first-hand updates regarding online betting in Kenya.