Betting Sites in the UK
Population: 66,000,000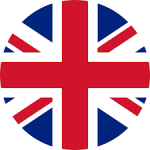 Active players: 20,000,000
Currency: Great Britain Pound
Gambling products under regulation: Betting exchanges, fixed odds sports betting, spread betting, greyhound racing, horse racing, land & online casinos, bingo, lotteries, and poker
Operator types: Betting shops, online betting sites
Designated Authority: United Kingdom Gambling Commission
Status: Fully regulated
The Great Britain constitutes one of the largest economies across the globe and home to millions of sports betting enthusiasts. British bettors love to place bets on several sports events on almost a daily basis. This is the reason as to why there are plenty of licensed bookmakers in the UK, with others entering the market every year. However, the abundance of betting operators undertaking business in the United Kingdom does not mean that all of them are the best. With this in mind, we have gone a step further to research and present to you a list of all the operators aiming at assisting you find the best betting site in the UK.
5 crucial things to know regarding betting sites in the UK
In the United Kingdom, betting on sports is completely tax-free
The minimum legal age of betting is 18 years
The United Kingdom Gambling Commission guarantees the safety of your financial transactions
It is crucial to ensure that you don't register with unlicensed operators because UKGC will limit related financial transactions.
Lately, off-shore gambling has been under a lot of criticism, especially from public and political figures
Best betting sites UK
Below is a brief compilation of the Best Online Bookmakers UK as voted by players in the last six months. The list is compiled regularly and depends on your feedback.
Online betting in the UK 2023
Examined carefully, you'll realize that online betting in the United Kingdom keeps on growing or expanding with each passing day. New brands and products are introduced frequently in many locations across the UK. While online betting in the UK doesn't require a player to follow all regulations, nevertheless, it's essential to be aware of the main points.
UK online betting platforms/sites
For operators, the United Kingdom is a preferred destination to try business, but one of the most challenging ones to get a footing. Based on industry statistics recorded from 2014 to 2018 across the UK, remote sports betting accounted for 56% of proprietary online GGY. This is despite remote sports betting holding a 38.7% of the total GGY as opposed to the 54.6% that online casinos managed to generate. United Kingdom's Gambling Commission is strict and one of the most efficient betting regulatory bodies in the world. It requires all operators in the UK not to accept underage players and to abide by socially responsible measures.
In terms of fees, there is a wide range of charges that apply. Some of them include freeplay duties, application costs, and annual fees that commonly range from £3,408 up to £494,856, all these depending on revenues reported. All these levies/fees are a must coupled with Remote Gambling Duty, which requires 15% on reported profits. This duty will be increased to 21% come October 1st, 2019. That's not all. Still, there's a 20% corporate tax to be paid by operators based in Great Britain. A considerable percentage of remote operators -59% to be specific- have their offices outside the UK in a bid to reduce costs.
UK-based vs. offshore betting sites/platforms
As it stands now, the United Kingdom's Gambling Act allows betting sites based in Alderney, Gibraltar, and the Isle of Man to provide their products to bettors in the United Kingdom. However, this is not to say that regulations to these sites are the same as those based in the UK. To say the least, the UKGC is a bit strict on how they issue new betting licenses in a bid to ensure that players are protected, especially from non-compliant operators.
From the view of online betting sites located in the UK, getting an operator's license is far cheaper and less frustrating as opposed to doing so inside the territories of the United Kingdom. For instance, those betting sites that are licensed in Gibraltar are compelled to pay a 10% corporate tax and 0.15% remote gaming levies as opposed to 20% corporate tax and a further 15% remote tax that applies to those in Britain. Better yet, betting sites that are not based in the UK are exempted from VAT.
Punters in the UK
Punters residing in the UK are perceived as some of the luckiest in the globe since they have the opportunity to play on a wide variety of legal and licensed betting sites that are safe. From a legal perspective, any resident living in the UK can freely register on a sports betting site of his or her choice as long as he or she self-excludes himself or herself from the same brand sites. Here too, 18 years is the legal age of gambling with a few exceptions on brick-and-mortar betting. Just like every other regulated market, in the UK, sports betting is tax-free to all players, and if complaints arise, one can submit it through a resolver website that closely works with UKGC.
Deposits & Withdrawals
A majority of the world's prominent banking corporations and providers of internet payment services are based in the United Kingdom. In other words, this is to say that they are easily available to any bettor with the intention of utilizing them, provided they are used by a bettor's preferred betting site. Some of them include Mastercard, Visa, Neteller, Skrill, Paysafe, Paypal, Trustly, and direct bank transfers. Bitcoin and other forms of digital currencies are accepted by a few betting sites in the UK as they are permissible by the UKGC.
UK Sports betting sites
Close to all the betting sites in the United Kingdom seem to offer the same products with one seemingly appearing as a clone of another one. To say the least, they all focus on popular sports. For instance, Bet365 is considered the best betting site for football, based on the fact that they provide a mix of high odds, a wide collection of markets, and quality live streaming. Below is a list of the best sports betting sites operating in the United Kingdom based on the type of sport on offer.
Football betting sites UK
Nearly all UK betting sites offer the same kind of products with a striking commonality of football betting across all of them. The cut-throat competition found in this market means that to include an operator among the list of the best operators around, then the bookie must offer nothing but unrivaled products.
In terms of odds, no bookmaker comes close to Betfair, not forgetting their unrivaled betting exchange. But in terms of more conventional sportsbook, Unibet and Bet365 are simply the best.
Horse racing betting sites UK
Even though horse racing is not as popular as football globally in the United Kingdom, horse racing is steadily picking up as a popular sport to bet on in many locations across Britain. Some of UK's best horses racing sites to bet on include 888sports, and Betvictor that are known for their attractive promotions coupled with high definition live streaming on plenty of Irish and UK races every year.
Online cricket betting sites UK
Cricket remains to be a favorite sport to bet on among UK punters especially when it comes to the Ashes. Once again, Bet365 tops the list as one of the very best betting sites to bet on here based on their high odds. However, recently Royal Panda has attracted lots of cricket bettors and creating a serious competition to Bet365.
UK Greyhound betting sites
Just like horse racing, greyhound racing appears to have the same principles that apply to horse racing. It is crucial to find good odds from multiple races when it comes to greyhound racing. 10bet.co.uk and Betfred tops the list of racebooks with the best greyhound package such as offers and promotions.