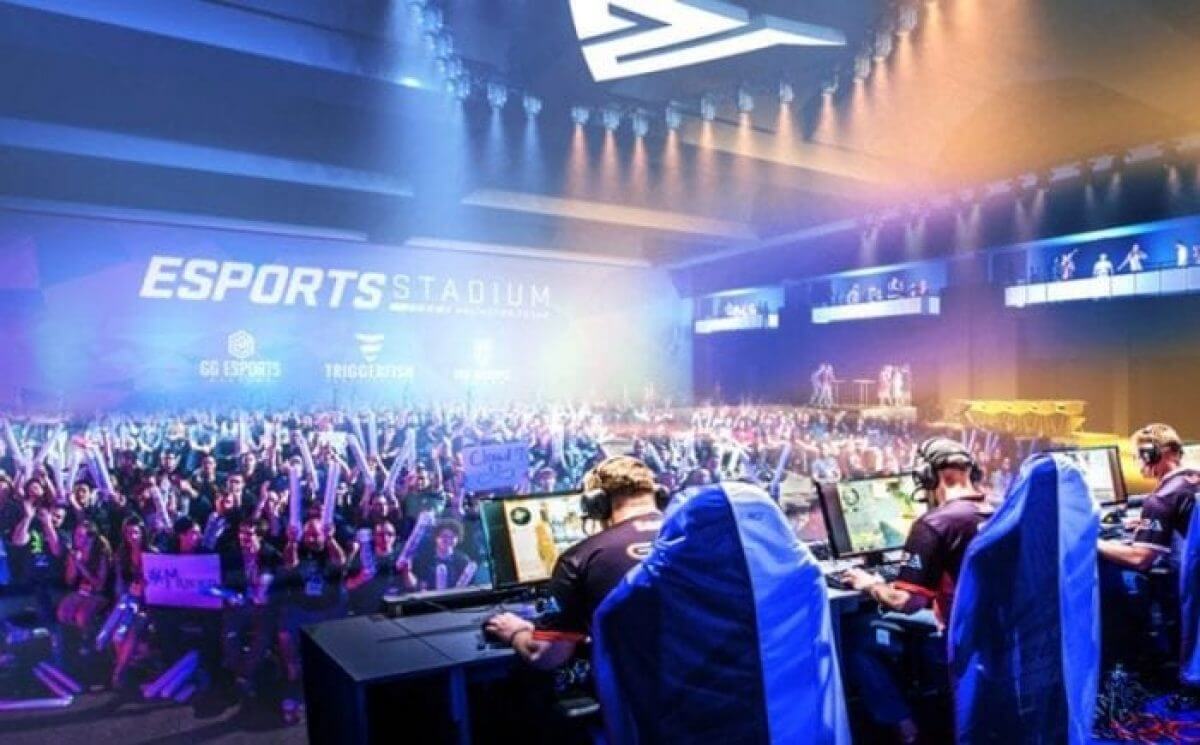 For decades, the concept of sports betting was purely tied to traditional sports only where two teams physically battled each other in an arena of sorts. But with technology continuing to evolve, there was the birth of e-sports betting.
But what's e-sports betting? Probably, you've heard about this before. But again, it's likely that you aren't sure of what it means. If not, then the biggest clue is in its name. This is an electronic sport where players play but through computer games. Lately, millions of people from all the corners of the globe, from the comfort of their living rooms can play these games.
And it's pretty lucrative too. Be it an online FIFA tournament, Starcraft, or Dota 2, millions of fans tune in with plenty of betting on the outcome. So, who are the best bookmakers to bet on e-sports? Are there any bonus rewards here? What about the available e-sport betting markets? A lot is explained here.
E-sports: From insignificance to popularity
Valve's Counter-Strike (CS) takes credit as the first e-sport game that managed to draw a massive crowd of fans in the early 2000s. While several other tournaments also had a sizeable player-base during this time, none of them eclipsed CS in terms of professional players that etched out their living thanks to sponsors.
During that time, a majority of cable channels began the transmission of live-action of both major and minor tournaments. However, this didn't last long with such paid channels closing for business, especially after free online streaming services such twitch entered the scene.
From around 2006 onwards, organized betting became a huge part of e-sports with bookmakers picturing the potential of this untapped and lucrative market. Looking around today, you'll notice that many bookies offer e-sport matches to their customers, with others such as NetBet providing their customers with hefty e-sport bonuses. Besides CS, the League of Legends and Dota 2 seems to be attracting e-sports enthusiasts too.
E-sports betting bonuses
Besides being competitive, the betting industry, especially on e-sports, is highly lucrative. In a bid to attract customers and remain relevant, betting sites see the need to offer their customers regular and lucrative e-sport promotions. In the same way casinos and sportsbook work, new customers will certainly double or even triple their funds on their initial deposit. The best websites known for offering the best bonuses include Bet2u, Betsson, and 10bet.
Top three e-sports betting websites
Without a doubt, there are hundreds of eSports betting sites that are currently in business. But 22bet, Betwinner, and 888sport are some of the best three so far. All of them have impressive ratings in addition to attractive bonus offers and several means that players can use to fund their accounts.
Best e-sport games to bet on
If you happen to be keen enough, you'll realize that there are many e-sport games that enthusiasts here can be on at any given time. Some of the most notable e-sport betting platforms include most of them under their menu of services. But below is a list of the best and the most popular e-sport games to bet on:
Counter-Strike: Global Offensive – as noted earlier, this is what brought about the popularity of e-sports. Here, two teams consisting of five players (terrorists and counter-terrorists) are pitted against each other. The aim of terrorists is to place and denote bombs while the work of counter-terrorists is to prevent such. Whoever kills the opponent is the ultimate winner.
League of Legends – also, this one consists of two teams that consist of five players that have to battle each other on a 2d arena that's split into three lanes. The team that manages to destroy the base of the enemy wins the match.
World of Warcraft Defence of the Ancients 2 (Dota 2)– similar to the League of Legends, there are also five two-member teams that fight each other with the sole purpose of clearing the enemy base. Bettors prefer wagering and watching this type of e-sport due to its higher prize pools and better coverage.
Rocket League is another e-sport game that's slowly on the rise and combines both football and racing. An impressive fan base is slowly building up that consists of bettors who attempt to predict the winner of every event correctly. The game involves players attempting to control a sports car that's on a football pitch, with the sole aim of putting a huge ball in the net of the opponent.
Popular e-sport betting markets
There are several e-sport betting markets that e-sport lovers can try, but the most popular ones include the following:
Match winner – just as the name suggests, this one is obvious. All you have to do is to predict which team will emerge as overall winners correctly. Suppose the difference between the two teams is massive, then a handicap comes into play. Here, the lines consist of the final score.
Special bets – special bets include choosing a team that will be the first to attain the first kill or who will be the first to eliminate a specific creature. Also, there's a chance for betting on the exact score of the match. Here, a player will have to predict both the match-winner and the number of rounds.
Map betting – this is similar to the match-winner. A bettor must choose the team that will emerge as a winner on a separate map. Also, there's an over/under market available here.
E-sports betting: Important tips to be aware of when betting
Just like any other form of gambling, when it comes to e-sport betting, it's advisable to proceed with caution than having to regret later on. For instance, before immersing yourself in this world, you need to have sufficient knowledge of how the games are played before you can begin.
Have you considered the strengths and weaknesses of each team? Fortunately, though, e-sports get good coverage, meaning that you are available with sufficient data on the team's previous performance before placing bets. To be on the safe side, you may not want to place your bets before the commencement of a match unless you are a risk-taker hoping for profitable returns.
The reason for this is simple to understand. At times, the first few minutes can go ahead to influence the outcome of the whole event.
Ideal betting sites for CSGO, League of Legends, and Wow