Betrebels Sportsbook Overview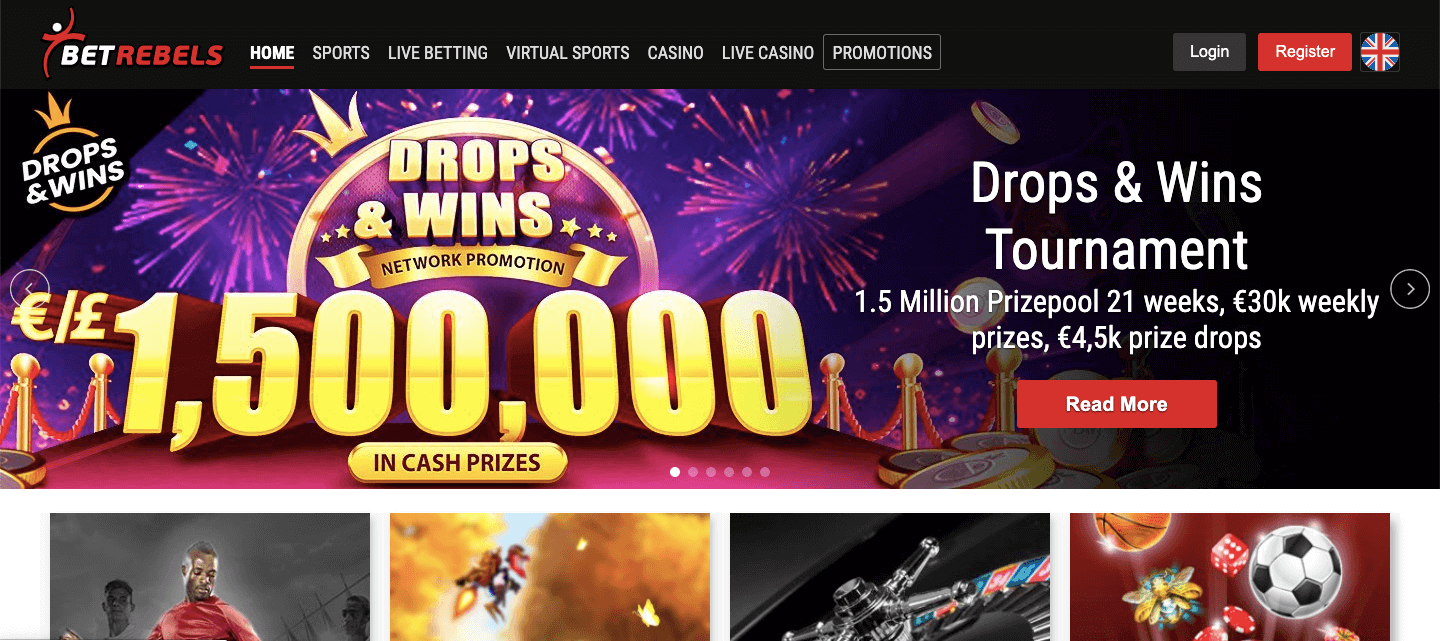 Betrebels sportsbook is a reputable online bookmaker, having been established in 2011. Betrebels is owned by Rebels Gaming Limited and holds a license in Malta. Betrebels mainly targets European players. This sportsbook claims to offer more than 25,000 different bets every day from different events and leagues. By the time of compiling this Betrebels sportsbook review, we established that it doesn't have any significant sponsorship or partnership.
Recently, Betrebels was recognized and awarded as being one of those sportsbooks with a large selection of bet types, plenty of safe and secure payment options, and irresistible bonuses and promotions. This is an unbiased and an honest review of Betrebels sports betting site, where we offer informative information about this sportsbook from Betrebels sports bonus option, its customer support, its bonuses, and its mobile gaming among others.
Quality of the platform and website usability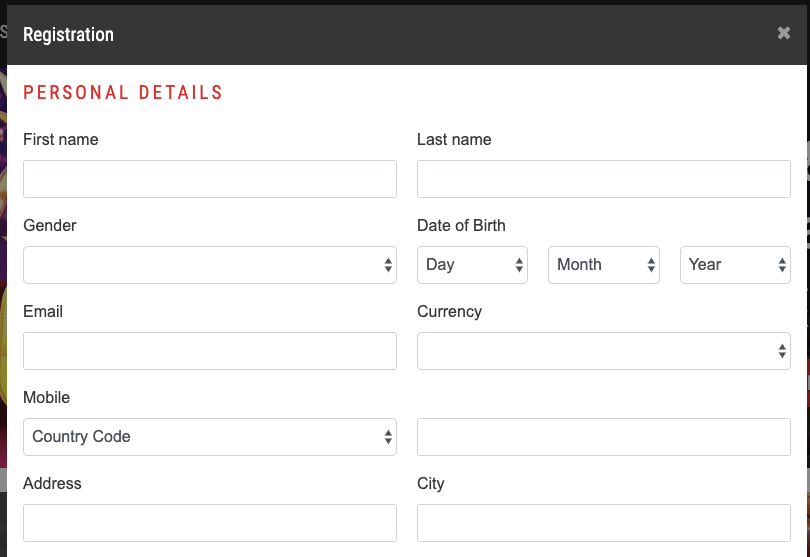 Betrebels' landing page is a little bit too cluttered, consisting of several images and graphics, an aspect that makes it difficult to focus on one particular area. However, you click onto this sportsbook, you'll find the design being much user-friendly, consisting of a traditional online bookie layout.
The sports are perfectly laid out down on the left hand side of this sportsbook homepage, with a logo accompanying every discipline. Some of the most popular events and live betting are found in the middle of the page, with bonuses and promotions and bonuses being on the right hand side of this sportsbook right hand side of the page.
Betrebels betting site has got a useful statistics section that's located beneath the list of the sports section. The statistics section is a wonderful addition that provides analysis and data on football, tennis, basketball, volleyball, and more. Another excellent feature of Betrebels website is its 'search bar' located at the top of the page that allows bettors to quickly access their markets and teams.
Recently, Betrebels came up with an 'Easy Bet' tab that allows customers to see some of the upcoming matches, but for three most popular events; football, basketball, and tennis. Better yet, customers are given a list of matches that are available from across the globe, and can adjust the time period from between 3-24 hours.
Games available and betting options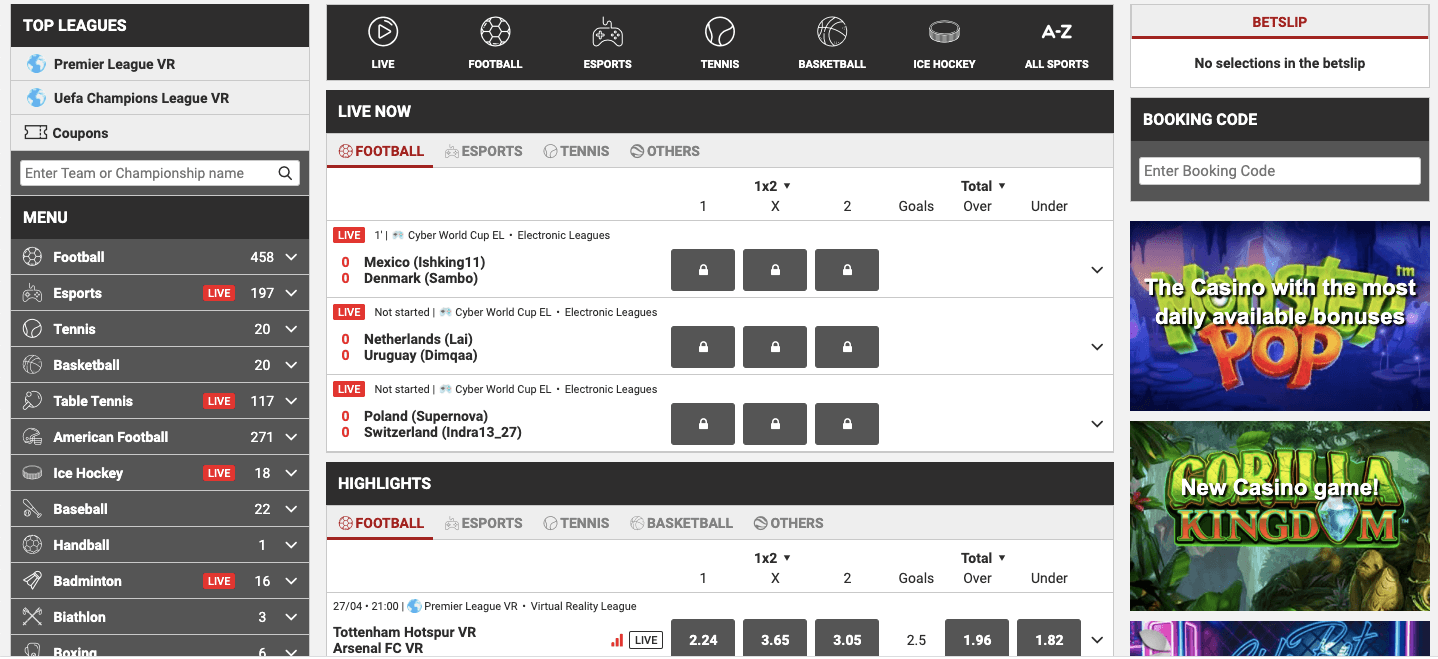 Betrebels offers several sports betting markets and options to its customers. Some of Betrebels sports betting markets include the following:
Motor racing
Football
American football
Skiing
Handball
Tennis
Cycling
Golf
Depending on the games that a player chooses, Betrebels offers several different options such as over/under, both teams to score, odd/even goals, half time result, full time result, and many more. Betrebel's odds vary depending on market and game. Based on this Betrebels sportsbook review, we established that Betrebels offer some less generous odds compared to other established firms depending on the sports on offer. For instance, its odds are low on NBA, but high on soccer.
Betrebels supports live-betting and cash out. Live betting allows bettors to place bets on a sporting event that has started, taking away the need to study statistics. On the other hand, the cash out option allows players to withdraw winnings, an aspect that helps them reduce losses, especially if there's little chance a bet succeeding.
Bonuses and promotions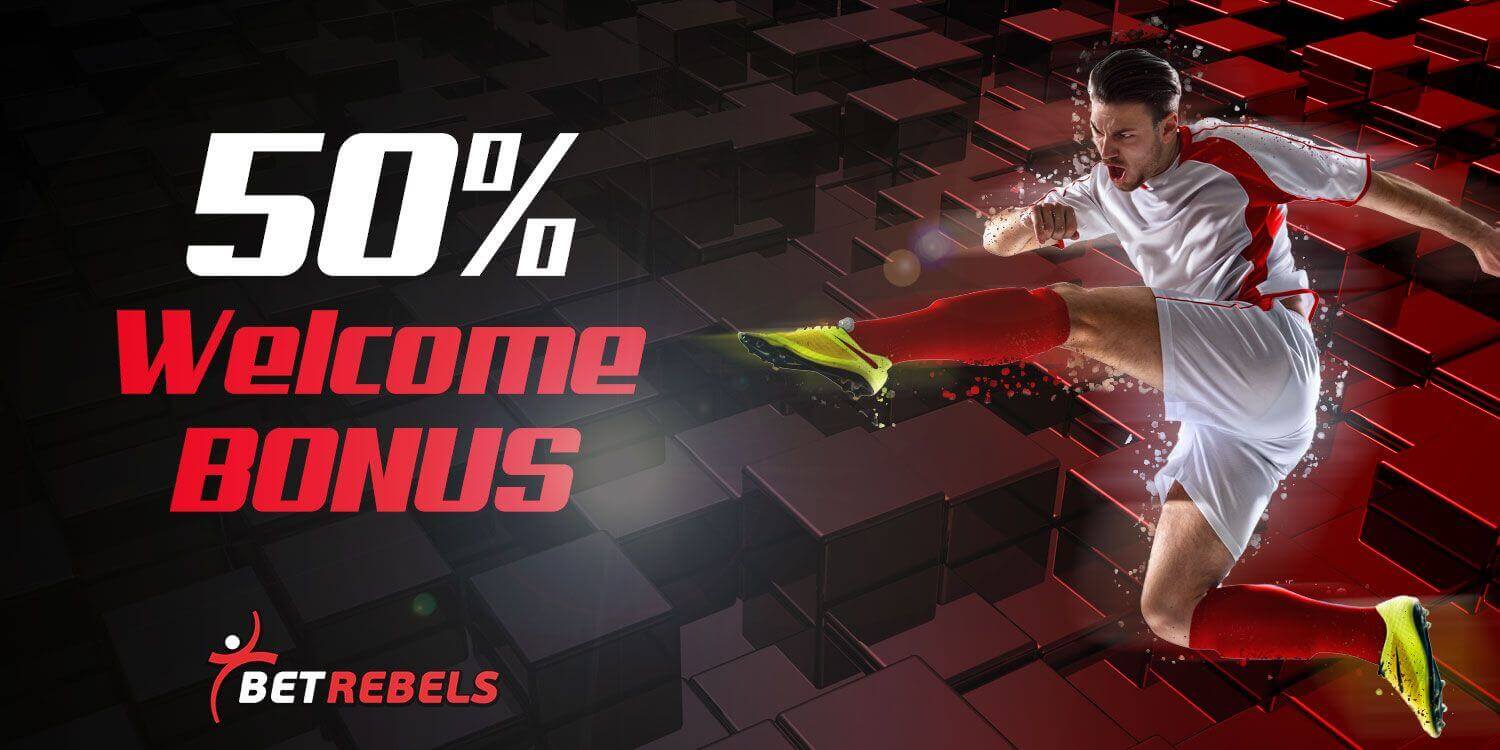 To attract new customers and retain old ones, sports betting companies are compelled to offer several promotions and bonuses to them. Still, in order to remain relevant in the face of increasing competition, betting companies see the need of awarding their customers some bonuses and promotional offers.
There are several Betrebels sports bonus options offered to bettors. Betrebels offers new customers a 50% welcome bonus. Also known as Betrebels sign up bonus, this welcome bonus goes up to €100. Of importance to note is that there are some conditions that have to be met before a player can claim his or her Betrebels welcome bonus. For instance, a player has to make a first deposit of €10 or more to qualify for this offer.
Apart from Betrebels sign up bonus options and the Betrebels welcome bonus that's available for players, there are other sports bonuses available to players include amazing Betrebels loyalty program, reload bonuses, and a Betrebels free bet offer that players can take advantage of. There's a cashable Betrebels free bet of €100 that's also available for players.
Mobile gaming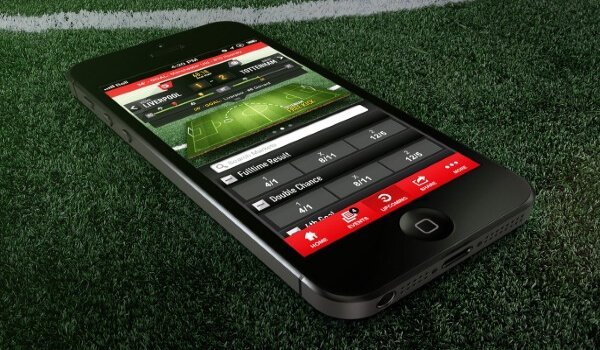 Mobile gaming is on the rise globally. Unlike several years back where players had to spend hours behind their desktops to place bets, such is not the case as of today. With technology, bettors have a chance of placing their bets while on the move. Based on our Betrebels sportsbook review, we established that this sportsbook has got a mobile app that bettors can use while placing their on the go.
Betrebels do have in place a mobile site. However, users don't get automatically get directed to its web app the moment they click on Betrebels address on their devices. The mobile site of Betrebels employs the same theme as the same site, and it's fairly easy to navigate around, not forgetting that it is very responsive and loads very fast.
Bettors who like to place their bets while on the move can do so using their mobile devices. Betrebels has got a mobile app that can be downloaded either in Google Store or Apple App Store. The mobile version of Betrebels works perfectly on all Windows, IOS, and Android smartphones.
Payment Options
Payment methods supported by Betrebels are strong. Among other things, the most important factor in every bettor's decision is the availability several payment options that they can use. Bettors prefer using some of the most convenient and safe payment methods.
In our Betrebels sportsbook review, we found out that this sportsbook has got in place several safe and convenient payment options available to their customers.
Payment to Betrebels account can be made in Euros, US dollars, and the British sterling. There are a plenty of payment options for those looking to fund their accounts.
On Betrebels, bettors have the option of using more than ten payment systems to complete their transactions, a reason as to why Betrebels differs from other operators in the same business.
Some of the supported payment options by this sportsbook include:
Bank Transfer
Visa Electron
Paysafecard
EcoPayz
Visa
Deposit via Live Chat
Deposit via Telephone
Depending on the method of payment that a player uses, there are specific limits allowed for depositing and withdrawing from and to Betrebels account.
Customer support
Without a doubt, customer service is often at the heart of any business entity that aims at providing an exceptional service that will leave customers feeling valued and highly respected. Even though providing an outstanding service may involve extra time, resource, and money, the moment you get it right, such will enable you maintain a positive reputation, beat competition, and encourage existing clients to continue purchasing from you.
In our Betrebels sportsbook review, we established that when it comes to customer care support, Betrebels has got one of the most responsive and friendly customer care attendants. Betrebels customer service department is regarded as being highly comprehensive – especially due to the company's relative infancy.
There are several contact options that players can use to reach Betrebels' customer care attendants. First in the list is the email option that allows customers with a long list of queries to forward them for assistance.
There's also Live Chat option and a Skype service that customers can use. There's also a fax number and two active telephone numbers available for customers. Interestingly, the two telephone numbers are Italian and Polish – perhaps indicative of Betrebels huge customer base lies.
In short, Betrebels' customer care attendants are timely and quick to respond to any questions and concerns. The customer care attendants at Betrebels are amiable, professional, and accommodating. Additionally, they help bettors with any concerns that they have, and answer all the questions professionally.
Customers can contact Betrebels using the following contact options from 10:00-22:00k:
Email: cs@betrebels.com
Phone: +356 2704 0188
Live Chat
Skype: betrebels.italia2 (IT, EN), betrebels.gr2 (GR, EN), betrebels.italia (IT, EN), betrebels.spain (ES, EN)
Safety and reliability
Among other things, there's nothing riskier than having your personal and financial information at the hands of somebody you don't know. When it comes to online sports betting, you are compelled to provide your personal information, much of which can fall in the wrong hands. Now more than ever, we are surrounded by hackers with the intention of using people's personal and financial information for their own gain.
Before you sign up for any betting firm, you need to ensure that the firm employs some of the toughest security measures to guard your personal and financial information. In our Betrebels sportsbook review, we did establish that when it comes to security, customers need no reason to worry about their personal and financial information with this sportsbook.
Betrebels comply with the European Union gaming legislation. At Betrebels, players below the age of 18 are not allowed to place bets. New customers are also required to send a valid ID in addition to a proof of address in lot less than 72 hours after account activation. That's not all when it comes to security at Betrebels. All withdrawals are subject to some security screening. Betrebels may require identification to be confirmed with several verification documents.
Unlike other firms, Betrebels ensures that customers' funds are kept in a separate account from the company's funds. Also, personal and financial information cannot be shared to unauthorized parties, not forgetting that this sportsbooks' site is guarded using SSL encryption. To say the least, as a player, you can trust Betrebels with your personal and financial information. At Betrebels, such vital information won't be shared with third parties.
FAQ
The following are some of the most frequently asked questions about Betrebels:
Does Betrebels allow live betting? If so, how does it work?

Betrebels allows live betting where a player can place bets to games that have already started. Thousands of players can place their bets at the same sporting events simultaneously. The odds are highly dynamic and change based on the course of the event. In parallel, relevant information gets displayed in real time; elapsed time, the current score, red and yellow cards, to mention but a few. There is a live ticker that marks the progress of games, with live bets made available not only for football games, but also for plenty of other sporting events such as basketball, volleyball, and tennis.

Are there any bonuses and promotions available at Betrebels?

There are several Betrebels bonuses and promotions available for customers with accounts here. First in the list of Betrebels sport bonus and promotions available for players include the welcome bonus, also known as Betrebels sign up bonus offer available for new players. Other Betrebels sports bonus options that bettors can take advantage of include the Betrebels loyalty program, reload bonuses, and a Betrebels free bet. There's also a cashable Betrebels free bet of €100 that's also available for bettors with accounts here.

New FAQ : How safe and secure is player's money and any other information with Betrebels?

When it comes to safety and security, you can trust Betrebels with your personal and financial information. This sportsbook does not share private information with third parties and keeps players' funds in a different account, separate from the company's funds. Additionally, this sportsbook employs SSL encryption to shield its website from hackers and other individuals with ill motives. Still, this sportsbook is licensed to operate, meaning that you can trust them with your money and any other personal information that this bookie may request from you.

How responsive are Betrebels' customer care attendants?

When it comes to customer care support, Betrebels offers some of the best customer care support compared to their competitors. If you have any questions or concerns that need assistance, you can trust Betrebels customer care attendants for immediate assistance. Besides the Live Chat option available for players, Betrebels customer care attendants can also be reached via email or direct telephone calls. All questions and other concerns are handled in a prompt and professional manner.

How can I see if my bet has been successfully accepted?

The moment you confirm bet by clicking on the 'OK' icon on your bet slip, you'll immediately receive a confirmation of acceptance notifying you as to whether the bet was successful or not. Each bet that a player gets to place will appear under their 'Bet List'. In exceptional cases, though, a bet that a player places may fail to immediately appear under the 'Bet List'. Of importance to note, though, is that once a player places a bet, then he or she cannot cancel it.

What is the minimum stake and the maximum payout at Betrebels?

The minimum stake that a player can stake at Betrebels is 0.05 EURO or the equivalent of any other currency that a player uses. When it comes to the maximum payout, the maximum winnings per week either per Betrebels partner or per private client is limited to €10.000 regardless of the number of bets that a player places. Of importance to note is that Betrebels does reserve the right to retain winnings that exceed €10.000 on the accounts of sub-clients or private clients of a Betrebels partner.

Why am I compelled to send a copy of my ID?

For your own safety, and also to comply with the required licensing obligations, an official identification photo is necessary before completing an initial withdrawal. You may send or upload it using email at Betrebels' support team. The main purpose of this is to ensure that you are of full age of betting. To ensure that everything goes well, you need to ensure that the copy or the scan of your identification isn't too dark to read and doesn't exceed 5MB. You also need to ensure that you mention the username that you'll be using with the attached files. There could be some restrictions on a players account until your ID gets verified.
Verdict
For a new company, we can say that Betrebels have done almost everything plenty right. Apart from Betrebels sport bonus options; this sportsbook has got a large number of payment methods and an outstanding customer service department.
The odds available here are reasonable, and the number of sports covered is just OK. There are some excellent features to this sportsbooks website, such as the statistics section. Areas that need a little improvement include the depth of markets in addition to the number of promotions that are available with this sportsbook.
To attract new players, it would be wise if this sportsbook offered daily bonuses and concessions. Overall, Betrebels is a promising sportsbook.