Tipbet Sportsbook Overview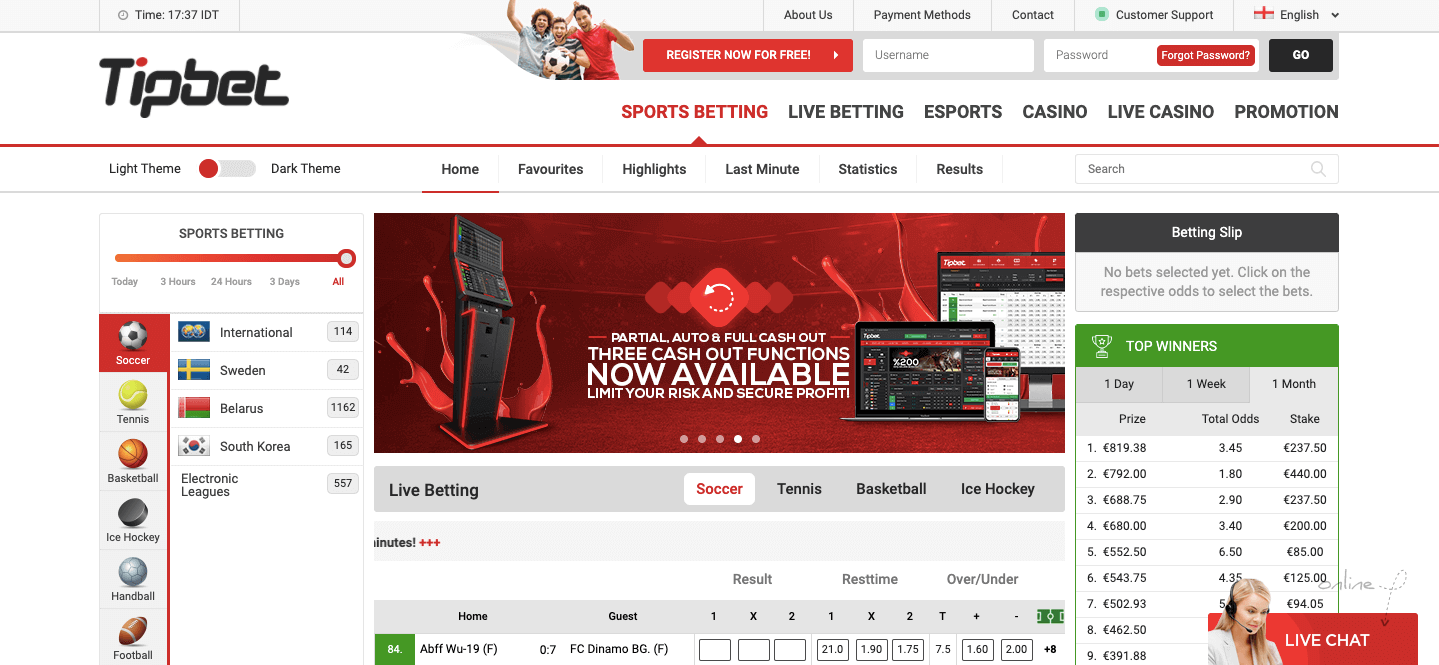 Online sports betting companies are one of the most profitable industries that are currently made up of hundreds of providers across the globe. While some of them are well established having been in business for a while, a majority of them are new having entered this industry in recent times.
Tipbet is a newcomer in the scene, having opened for business in 2015. Even though they are quite new, one thing about this sportsbooks is that they enjoy some big backing, since they have managed to be very active at offering its customers a wide variety of betting markets and other options to choose from.
This sportsbook is Malta-based and subsequently licensed by the same jurisdiction, an aspect that lends even more credibility to this new brand. It appears that Tipbet's management team has got a wider focus on the German market based on the fact that they have managed to sponsor a host of sporting entities in Germany. Without a doubt, the brains behind Tipbet are here to stay.
This is a complete and honest Tipbet sportsbook review where we make an attempt to provide current and potential players with information about this bookie from Tipbet sports bonus options to Tipbet sports betting, to mention but a few and whether it's worth their time and money.
Quality of the platform and website usability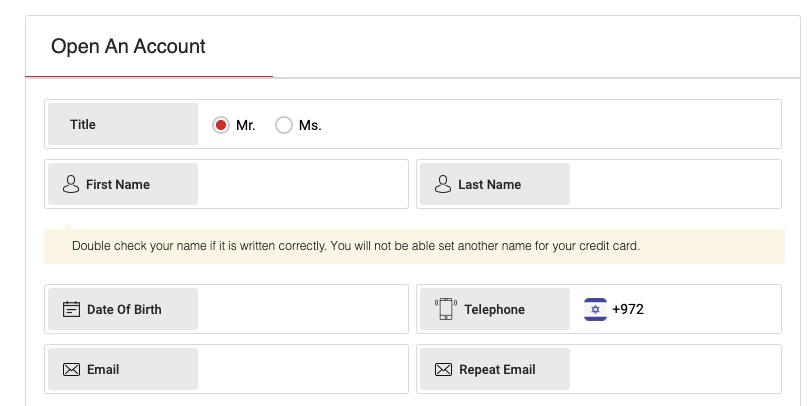 The quality of the platform and website usability matters the most when it comes to online sports betting. Even though the homepage of this sportsbook might appear a little bit stuffed consisting of different sections, the way it has been designed makes it very easy for a player to navigate around.
To say the least, everything here is simple to understand and use. Down on the left-hand side is the sports section. There are links across the top, with highlights and live-betting in the center. On the right is the betting slip, and for a good measure, there's a toggle option that displays a light or dark theme.
As we were still checking Tipbet, we discovered that the creators somehow understood the importance of having in place a good platform whose ease-of-use is convenient and hassle-free is some way. For instance, in this Tipbet sportsbook review, we were impressed on how the platform can be easily accessed from mobile devices.
Therefore, while taking a break, traveling on a train or relaxing in the park, it's simple to access the site's address from your smartphone's browser. There are also filter buttons that assist players to locate their games easily and conveniently.
Games available and betting options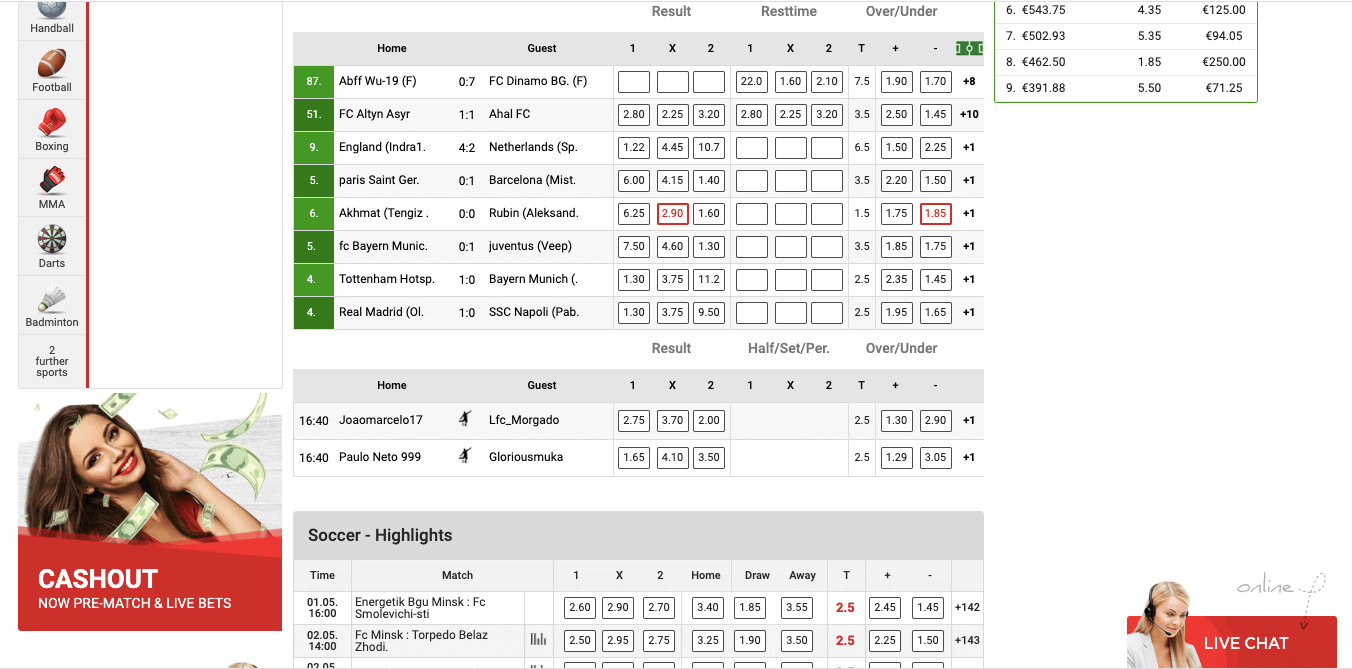 We would not be honest if we don't mention that we had an unforgettable time while placing football bets at Tipbet. This bookie allows its customers to access betting on a huge number of leagues, including sports betting events from Germany, Spain, Turkey, Champions League, and the Europa League. In fact, players can find easy access to over 60 categories of sports.
Football remains to be a huge sporting event across plenty of jurisdictions, and therefore, its little wonder as to why this sportsbook understand that players love placing their wagers on soccer. For this reason, player's will always be presented with competitive odds, coupled with intriguing possibilities when betting on soccer.
Another sport that a majority of bettors like to wager on at Tipbet includes basketball, with plenty of options such as for US leagues, Germany, Turkey, Greece, Philippines, and several international offerings. Others that are available here for bettors to enjoy include the following sports betting events:
Handball
Cricket
Beach Volleyball
Motor Sport
Boxing
Baseball
Snooker
Rugby
Darts
Depending on the games chosen, players are offered with several betting options that they can take advantage of such as over/under, odd/even goal, both teams to score, double chance, number of players to be dismissed, or the total number of corners, to mention but a few. With an inclusion of live betting and cash out options, it is no wonder to understand the reason as to why many bettors find this site exciting in some way.
Bonuses& promotions

Nearly all bookies whose intention is to stay relevant in the face of increased competition see the importance of awarding their customers with constant bonuses and promotions. When it comes to promotional offers, we can confidently attest in this Tipbet sportsbook review that there are several bonuses and promotions that this sportsbook offers.
First off the list is Tipbet welcome bonus, also referred to as Tipbet sign up offer where players stand a chance of claiming 100% welcome bonus of up to €100. Another Tipbet promotion worth noting is the Super Combi Bonus and the Full Cash Out offer. Of importance to note regarding Tipbet's bonuses and promotions is that there are certain requirements that have to be met by players before they stand a chance of claiming their prizes.
Mobile gaming
Mobile gaming seems to have increased in fame and popularity in the recent times. Now, betting enthusiasts don't have to spend several hours behind their desktops to place bets or find access to a brick-and-mortar casino to wager on their favorite sports.
With technology having altered many facets of life, the betting industry hasn't been spared also. Now, nearly every sportsbook out there has got in place a mobile app that players can easily download and use it to place their bets while on the move.
Besides much of its excellent features, such as Tipbet sign up bonus packages and also Tipbet free bet, those willing to place their bets while on the move can download this sportsbook mobile app either from Apple or Google Play Store and subsequently use it to wager on their favorite sports. What's more is that it takes only a few seconds to load the pages, just like the sportsbook website.
Payment Options
Online sports betting enthusiasts prefer using several secure and convenient payment options when placing their bets. A lot of those will often feel frustrated when presented with a limited number of unsafe and hard-to-understand payment options that they can use to fund or withdraw their winnings.
There are several methods of payment available at Tipbet. Some of the most common ones include the following:
Giropay
Sofort
Neteller
EcoPayz
VISA
MasterCard
Maestro
The minimum deposit that a player can make is €10 with the maximum amount depending on the payment option that a player uses. For withdrawals, though, a bettor will see funds hitting the account in a period of 3 to 7 days, provided the above payment options were used.
The maximum amount of withdrawal depends on the payment option chosen. Based on our unbiased Tipbet sportsbook review, we did establish that so far, there are no major complaints regarding the payment options chosen by this bookie. Unfortunately, though, we established that currently, Euros are the only currency accepted by this sportsbook.
Customer support
Companies that fail to show concern for their customers risk losing them to those who value their customers. Customers will always run into some trouble from time to time, and if there are no avenues of helping them by a firm, the same clients will look elsewhere.
The same is true when it comes to the betting industry. Companies that don't value their customers, especially when it comes to providing them timely and professional help risk losing them to those who can. Having spent a lot of time reviewing Tipbet, we established that their customer care and support is exceptional and highly responsive.
The moment you get to visit their website, you immediately see a chat window on the bottom right hand side of your screen that asks you if you need some assistance. If you aren't comfortable engaging through the Live Chat feature, you can send them an email instead. But you need to be aware that you can't engage directly with a customer care attendant since there are no telephone numbers that are listed on their website.
While the Live Chat is an excellent addition, Tipbet only needs to ensure that it recognizes if a user had already accessed the site before or another existing customer who may like being bothered with recurring questions. But overall, Tipbet's customer care department is outstanding.
Safety and reliability
It is always a risky affair when you are engaging in any activity online. Now more than ever, there seems to be hundreds of thousands of individuals with ill motives ready to pounce on any information and data that they can find online and use it for their own benefit.
The same is true when it comes to online sports betting. Among other things, there's nothing more dangerous than your information being an easy target of hackers and other people who motives are dirty. To ensure that you are on the safe side, you may want to engage with bookies that have clear terms and conditions regarding the safety of your personal and financial information with them.
First, Tipbet has always ensured that all their customers' winnings are credited or passed on to them as soon as possible. Secondly, this sportsbook has got a policy of maintaining player information, meaning that no player data or information gets shared with third party groups. To keep away hackers, its website is high secured with SSL encryption, one of the toughest to break. Lastly, this sportsbook is licensed and registered, meaning that players' funds are always at a safe place.
FAQ
Below are some of the most frequently asked questions regarding Tipbet:
Is there any Tipbet sport bonus option that I can take advantage of?

Actually, there are several of them that are available from Tipbet signup bonus to Tipbet free bet bonus option. However, Tipbet bonuses and promotions that you can take advantage of is the Super Combi Bonus and the Full Cash Out offer.

How safe is my money at Tipbet?

Your money is very safe with Tipbet. Besides all winning players' accounts being credited with their winnings almost immediately, all player funds are kept in a separate account from that of Tipbet. This means that at no time whatsoever will the company use player-funds for other dealings.

How good or bad is Tipbet's customer service?

While it is not possible to engage Tipbet's customer care department via telephone conversations, nevertheless, there is an excellent Live Chat and email function that you can use to get timely responses.

Are the payment options used here safe and secure?

Tipbet understands the challenges and difficulties that come with using unsafe payment options. As such, this bookie trusts and uses only safe and secure payment options that a lot of people trust. So in short, all the payment options here are very safe and secure.

Does Tipbet offer its clients a huge sport betting market or they are limited?

Looking at the depth of sports betting markets that players can bet on here, you'll be left with the impression that this bookie is a serious. There are more than 60 sports that you can bet on, and plenty of sport betting options to choose from.

Are there any restricted countries where players can't wager using Tipbet?

Yes. Players from countries such as Iran, USA, Spain, Portugal, France, Estonia, and Czech Republic aren't accepted. Others include players from Poland, Republic of Korea, and Italy.
Verdict
After going through review, you'll probably want to sample this sportsbook by yourself or even go ahead and recommend it to bettors who fancy online sports betting. But overall, this sportsbook has got plenty of features and promotions that players will find attractive.
While there are a few issues that this sportsbooks needs to include such as an engaging telephone feature, all in all, Tipbet is one of those bookies with a terrific site, and definitely worth trying and gets a thumbs up according to us.