Overview

88Cashbet was established in 2017 and has been in operation since then. Licensed by the government of Curacao, this online gambling provider offers both safe and exciting online gaming experience to players, thanks to its unique site in addition to a colourful and very entertaining library of games. 88Cashbet's primary language is English though the website is accessible in several other languages.
The 88Cashbet site features a classic look that is quite serious and attractive at the same time. From moment you land on the site, you are immediately welcomed and challenged to register an account and try your luck. Like other gambling sites, 88Cashbet site is available for web play and requires no additional software or apps. Without much ado let's delve into the finer attributes such as their welcome bonus, payment options, website usability, customer support, safety, and reliability of their website among others is to be found. Read on to discover more about this relatively new online sportsbook that seems to be attracting plenty of players lately.
Quality of the platform and website usability

There are plenty of gambling sites currently in operation with nearly all of them employing several tactics aimed at attracting and retaining customers. One way of doing so is offering players an efficient and a user-friendly experience. A look at 88Cashbet website leaves one with the impression that its designers did an excellent job to ensure that the website is user friendly.
For instance, 88Cashbet's layout and navigation is impressive consisting of a landing page that displays special offers and the most popular event of the day. 88Cashbet's landing page has got a call-to-action to make it super easy for clients to register a new account with them. Still, the site has got a search key feature to make it easy for users to find what they are looking for fast.
Choosing a bet at 88Cashbet's website is also easy and hassle free. Here, users find it easy to distinguish between individual bets unlike other sportsbook gambling sites where the layout and navigation is a bit difficult and unease to the eye.
Games available and betting options

When it comes to the number of games available and betting options that players can enjoy, 88Cashbet does pretty well. Unlike other sports betting sites with a limited number of games and betting options, such is not the case with 88Cashbet. Here, rest assured of a plethora of games that will leave you overwhelmed.
Some of the most common games that players/bettors can find here include football (UEFA Champions League, UEFA/Supercup, Clubs/Friendly matches, and CONMEBOL etc), Rugby, Tennis, Cricket, Basketball, and Volleyball just to mention but a few. Apart from a wide variety of games that are available at 88Cashbet, there is also quite a good number of betting options made available to players.
Betting options at 88Cashbet are plentiful and include the popular 1×2 as well as others such as over and under, first team to score, the number of corners in the game, odd and even goal, and the next team to score among others. 88Cashbet offer its clients a variety of betting formats to suit their needs and include fractional, decimal, and Asian odds formats among others.
Bonuses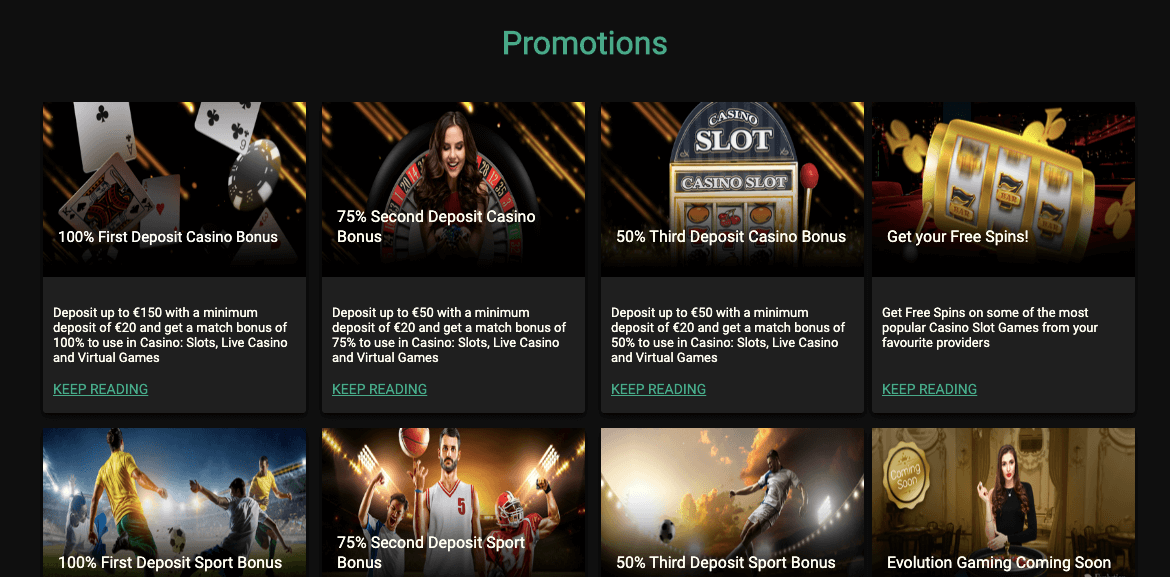 A major benefit that comes with online gambling is the fact that a majority of sites will award you bonuses and rewards solely for using their services. Such provides players with significantly more added value than they can expect from conventional or traditional gambling sites. If anything, bonuses are a great way of adding some extra cash/funds to a players' bankroll.
Even though 88Casbet is still a new-comer in the market, something good about it is that it has got one of the best sportsbook bonuses out there. Some of the bonuses that players/bettors at 88Cashbet stand to enjoy include a 100% up to 100 EUR welcome bonus. Another attractive bonus option available at 88Casbet is the Cashout Bonus. This bonus gives players an opportunity to get their winnings before an event comes to an end.
Of importance to note is that regardless of bonuses available at 88Cashbet, there are some terms and conditions that must be adhered to. For example, if a new player doesn't utilize the welcome bonus after a period of 14 days, then this bonus will expire. Again, all real money bets aren't qualified as a wager.
Mobile gaming
Online gaming is on the rise and so is mobile gaming becoming a fast growing trend across the globe. Based on research carried out by SuperData in 2017, it was reported that more than 80% of social sports bettors play on their tablets and smartphones. On the other hand, those playing on PCs aren't many unlike before.
Today, plenty of bettors prefer placing their bets while on the move using their smartphones and tablets. This is a reason as to why a majority of online gambling sites that are currently in operation develop their respective gambling apps that players can use while on the move. Sadly, 88Cashbet currently lacks a mobile app though players can still use their mobile site which is adaptive. However, you can be assured that it's only a matter of time for the app to be available.

Payment Options
Being able to make deposits easily, quickly, and secure is one of the most vital features that distinguish a successful online bookmaker from the rest.
Currently, 88Casbet doesn't accept Bitcoin and other forms of cryptocurrencies as payment option but nevertheless, there are several payment options that players with accounts can use. Some of the most common payment options available here include: Skrill, Neteller, MasterCard, Maestro, Visa, ecoPayz and Paysafecard.
Customer support
Customer support is one important area that online gambling sites willing to remain profitable in the face of increased competition have to employ at all times. 88Cashbet has learnt this craft and used it to their advantage.
When it comes to customer support 88Cashbet's client support can be said to be moderate. Currently, there is no 24/7 phone and Live Chat option in place. The support team of 88Cashbet can be reached via conventional methods such as email and LiveChat whereby responses are fast and prompt. As mentioned earlier, 88Cashbet is fairly new to the gambling industry, a reason as to why their customer support may appear moderate. However, a lot is being done to have an excellent support system in place.
Safety and reliability
When it comes to matters to do with online gambling, among other things that matter the most, the safety and reliability of a gambling site tops the list. 88CashBet operations are regulated by government of Curacao. This implies that the bookie I bound to operate within the regulations of the industry in terms of transparency, fairness, and security. As such, 88Cashbet is required to keep players information private and secure. On its side, the company has taken a quantum leap by having its site secured by an SSL protection layer. Meaning it's not prone to cyber-attacks.
In terms of reliability, 88Cashbet is ranked high with no site breakdowns. Looking at the huge number of players that have registered an account with 88Cashbet, it is evident that this site is safe and very reliable.
Verdict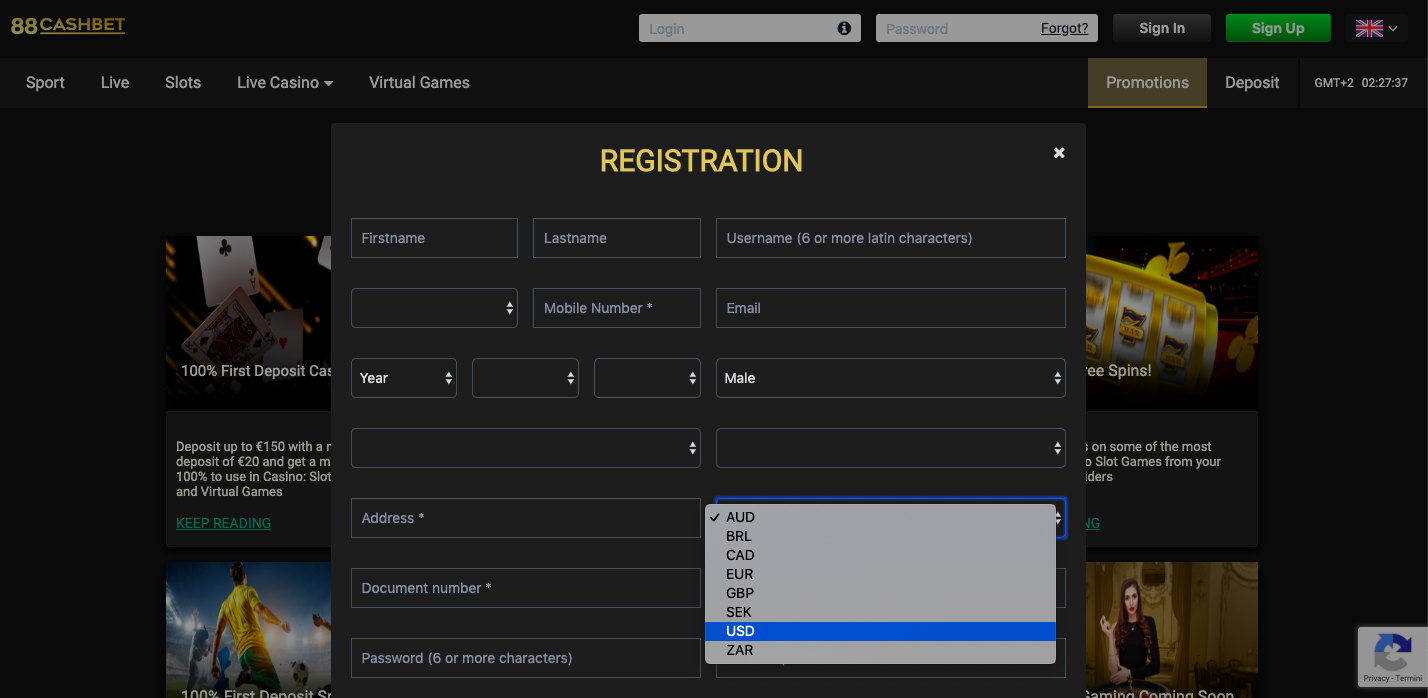 To sum it all up, 88Cashbet is a trusted online gaming operator with a trust score of 68%. This rating has been produced by an algorithm that is based on a host of public sources such as the IP address of the server, WHOIS, the location of the firm, and whether the website has been reported on phishing and spam lists. In terms of player safety and reliability, 88Cashbet ranks quite high. The payment options available are fast, safe, and secure in addition to an excellent team of customer care representatives ready to offer assistance. If you are unsure of an online gambling site that promises an unforgettable gaming experience, look no further than 88Cashbet.
FAQ
Is 88Cashbet a safe and secure betting site?

Yes. 88Cashbet uses a SSL protection layer to protect its customers' information. Also, it holds a license from the government of Curacao which oversees all its operations.

Is there a welcome bonus on 88Cashbet?

Yes. 88Cashbet has a matched sign up bonus of 100% up to 100€ for its new customers after creating and funding the 88Cashbet account. Remember the bonus has a 24-day expiry period.

Does 88Cashbet have a mobile app?

Unfortunately, 88Cashbet does not have a mobile application. However, you can access the 88Cashbet from mobile browser.

Does 88Cashbet accept Bitcoin?

88Cashbet does not accept crypto payments. However, you can make payment using Skrill, Neteller, Tele 2, Qiwi, MasterCard, Maestro, Visa, ecoPayz, Yandex Money, and Paysafecard.