Overview
Winbrokes is a new sportsbook in the betting industry having been established two years ago in 2018. Fully licensed under the laws of Curacao, and operated by TC Gaming, Winbrokes has got plenty under its menu of services. Winbrokes offers major sports on a wide range of leagues with European football getting much attention. This sportsbook has got an excellent coverage of live betting markets, reliable payment methods, and a website that's very easy to navigate. Apart from their outstanding customer representatives, Winbrokes has got a mobile app that is available for many devices, including tablets and smartphones. This Winbrokes review is an unbiased, independent, and honest opinion about this sportsbook, and whether it's worth a player's money, effort, and time.
Quality of the platform and website usability

Website usability is defined as the measure of the efficiency, effectiveness, and satisfaction with which a user is able to effectively achieve his or her goals while using or browsing on a website. Today, we can say that usability has transformed to become a commodity. Websites that lack accessibility, clarity, and availability aren't user friendly. The same is true when it comes to online sports betting. Online bettors are some of the most impatient individuals and if they find a certain sportsbooks website lacking the aspect usability, they'll quickly jump to the next operator.
To ensure that survival is guaranteed in the face of cut-throat competition that characterizes the betting industry, bookies have to ensure that their websites are easy to navigate. Winbrokes website does correspond to the usual standards with navigation being intuitive and quite easy. The design of the homepage is ashioned in an attractive manner, with the page being well structured. However, it's slightly loaded with graphics on some parts, an aspect that slightly affects its loading speeds.
On the left side of the screen is where major sports are listed, with football taking the first position. This is then followed by other mainstream sporting events such as tennis, baseball, ice hockey, boxing, rugby, cricket, darts, beach volley, and snooker. There are plenty of other Winbrokes sports betting markets too that players can bet on. Placing bets is self-explanatory and after your favorite sport, the league and the countries, and all the betting options open up fast in the middle of the screen. A simple click on the odds transfers a player's bet slip that opens up on the right side of the screen. In short, Winbrokes' website is very easy to navigate and place bets.
Games available and betting options
It's very to satisfy to online bettors since many of them do not bet specifically on a single sporting event only. Many players like to try their hands on different sporting events, and bookies with a limited number of games available on their risk losing their customers to other sportsbooks whose markets are huge. According to this Winbrokes review, we can say that the depth of games available at Winbrokes is quite impressive. Some of the available games include:
American Football
Boxing
Golf
Handball
Table tennis
Rugby
Water polo
Winter sports
Motor sports
Snooker
Depending on the type of sporting event that a player chooses, Winbrokes provides with plenty of betting options that can exceed 100 in just a single event. For example, Winbrokes offers bettors that choose to wager on football several betting options such as the following:
First goal scorer
Match goals
Half time result
Both teams to score
Odd/even goals
Full time result
Correct score
Asian handicap
Double chance
Score/No score
Something that stands out about this Winbrokes betting firm is their hard-to-resist odds that seem to be attracting new players on almost a daily basis. Additionally, players have a chance of betting as matches go on, also known as in-play or live-betting. Furthermore, this sportsbook has got live streaming services where bettors can watch their favorite sporting events as they go on.
Bonuses & promotions

Bonus and promotions are an excellent way to entice potential customers while convincing old and loyal ones to continue using the services of a company. The same scenario replicates itself when it comes to online sports betting. Bookies whose intention is to remain profitable and relevant in the face of cut-throat competition that characterizes the betting industry have to offer their customers some bonus and promotional offers to ensure that they attract new ones and retain old ones. There are several Winbrokes bonus options for players.
Additionally, there's a Winbrokes bonus code 2023 that players can redeem for prices. Winbrokes sportsbook offers a range of bonuses and promotions to its players, and what's more exciting is that these bonuses such as the Winbrokes Welcome Bonus are tailor-made for every single player. This means that there are different offers and promotions for different countries. Across several European countries, for instance, new players get to enjoy a welcome Winbrokes sportsbook bonus of 25% up to 500€. There's also a 150% betslip bonus boost that's awarded to players who add more selections to their betslips. Another Winbrokes bonus code for sport betting is the SPORT500. This one expires after 15 days and requires a minimum deposit of €10.
Mobile gaming
Technology continues to advance and with such advancements, many things and industries feel its impacts in one way or the other. The same is true when it comes to online sports betting. Unlike several decades back where bettors had to physically find access to a brick-and-mortar betting firm or sit behind a desktop to place a bet, such is not the case as of today. Mobile betting seems to have grown exponentially with players choosing to place bets using their mobile devices while they are on the move. To ensure that they don't lose their customers, nearly all sportsbooks now have a mobile version of their website that players can download and use it to place bets while they are on the move. A closer examination of a majority of sportsbooks reveals that many of them have a mobile app ready for download by its customers. But again, those who lack a mobile version seem to be in a rush to develop one soon as a means of trying to compete with their rivals.
In this Winbrokes review, we established that this sportsbook has got in place a mobile app that players can download either from Apple Store or Google Play Store. Unlike other sportsbook that may not support mobile gaming, the same is not the same when it comes to Winbrokes sport bet site. Something ideal about Winbroke's mobile app is the fact that it's highly responsive and very easy to use. All devices that are powered by Android or iOS can support Winbroke's mobile app without any trouble or difficulties at all.
Payment Options
For online players, among other things, there's nothing frustrating and unpleasant when they are compelled to fund or withdraw their winnings using limited options. Much worse, a majority of online players may experience an unpleasant betting experience, especially if the payment option made available to them is unfamiliar. Sportsbooks whose intention is to remain profitable and relevant need to ensure that they have a huge menu of payment options. This way, they will be able to appeal and attract hundreds of customers to their betting site. Having in place unfamiliar, limited, and unsecure payment options is a recipe for disaster for bookies. Luckily enough, the brains behind Winbrokes seem to have understood the importance of availing their customers with a wide variety of payment options. It is important to note deposit and withdrawals vary depending on the country, but nonetheless, the following are the payment options offered by Winbrokes:
Skrill
MasterCard
Neteller
Visa
Paysafecard
Bank transfer
Maestro
Again, if you choose to use the bank transfer option, then you must remember to send an email to Winbroke's customer support representatives, and notify them the amount of payment in addition to what your user is. As mentioned earlier, transaction charges vary according to the jurisdiction of a player and the payment option chosen.
Customer support
Customer support is essential towards the survival of a business entity, and the same is true also across the betting industry. In this Winbrokes review, we established that sportsbooks whose customer care attendants are unresponsive, rude or unprofessional lacked customers compared to those who value their customers by addressing their issues and concerns professionally and promptly. Winbrokes deserves a thumbs-up when it comes to customer support. This sportsbook's customer care attendants are very friendly and ready to answer customer queries professionally and promptly. Winbrokes customer service is available via Skype, e-mail, telephone, fax, internal messaging, and live-chat. All these services are available 24/7 in several languages such as Greek, Italian, English, Spanish, Romanian, and many more.
Safety and reliability
Playing online has always been a risky undertaking. Now more than ever, we are surrounded by hundreds of thousands of hackers and people with ill motives whose intention is to acquire user data online and use it for their individual benefit. To an online betting enthusiast, there's nothing more worrying than having all your information on the hands of another person that you don't know or trust. Unfortunately, this is the case when it comes to online sports betting. There have been cases where hackers have managed to steal player information. When looking for a sportsbook, you need to ensure that they prioritize on delicate aspects such as client information and anonymity. In terms of safety and reliability, we established that Winbrokes does well. This sportsbook follows laid down regulations by the EU. Its site is secured using SSL Certificate, with personal data immediately deleted when it's no longer in use.
Verdict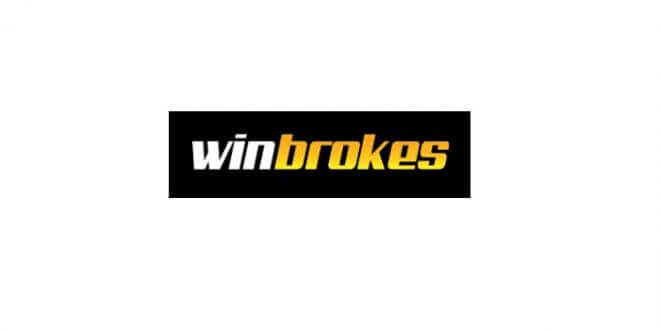 To sum it all up, we can conclude that Winbrokes is one of the best international bookmaker service providers. This sportsbook offers a wide array of sports betting markets and options. Also, safe, convenient, and easy payment options are offered, with the betting selections being second to none. Furthermore, the live betting service in addition to a responsive mobile betting app is excellent. All these, coupled with other amazing features make Winbrokes a perfect place for bettors who are in the market for an unforgettable and truly amazing betting experience.
FAQ
The following are the most frequently asked questions about Winbrokes:
Is there any Winbrokes bonus code that I should be aware of?

Absolutely! There's the Use Bonus Code (SPORT500) that you must use within a period of 15 days since that is its expiration period.

How big or small is Winbrokes betting market?

Actually, Winbrokes has got a huge betting market that will leave you surprised. There are more than 50 sporting events to bet on at Winbrokes. Some of them include soccer, golf, darts, swimming, futsal, Gaelic sports, boxing, basketball, rugby, and volleyball, to mention but a few.

Is my information safe at Winbrokes?

Among other things, playing at Winbrokes is totally safe. Player information and any other personal data isn't shared with third parties or unauthorized persons. Additionally, player data that's found to be irrelevant gets immediately erased from the system. Winbrokes uses SSL technology to protect itself from online hackers and malicious people.

Does Winbrokes run a mobile app? And it is fast enough?

Actually, Winbrokes has got a dedicated mobile app that its customers can use to place bets while on the move. It is available for download at Google and Apple Store. Better yet, the app is highly responsive and only takes a few seconds to load the pages.

Are Winbroke's payment options limited or vast?

The payment options available at Winbrokes are vast. Players are offered several convenient and secure payment options that they can use to fund their accounts or withdraw any of their winnings.