Online Sports Betting in Singapore
A significant part of the Asian culture is full of superstitions and luck motives that people there believe influence how luck works. Singapore is no exception to that, and it goes on to have a big impact on gambling and sports betting activities in the country. Gambling is active and alive in Singapore.
It has been that way for long as the country lacked a designated regulatory body to oversee gambling-related activities. But in the 2016, Singapore introduced the Remote Gambling Act and the Common Gaming Act. This law altered almost everything, with Singapore Pools getting full rights as a single sports betting firm.
With the gambling laws crediting Singapore Pools full sports betting rights, many punters had no choice but to register with offshore betting sites. These punters do this knowing awaits them when caught. Those caught engaging in online sports betting at foreign bookies risk huge fines of up to $5,000, 6 months in prison or both. But this cruel law only apply to land-based shops since no one is on record of having faced persecution when betting online.
Betting and gambling in Singapore? 5 important things to know
21 years of age is the legal age necessary to bet online at Singapore Pools
Marina Bay and Sentosa are the only licensed casinos that foreigners can enjoy freely. Locals need to pay SGD 100 daily to access them
While unlicensed bookies aren't under the consideration of illegal sites, nevertheless, they are face blockage by ISPs
Enets is Singapore's most popular payment processor
Singapore Pools opened its doors for business in October 2016 and a month later Turf Club followed suit
Top bookies in Singapore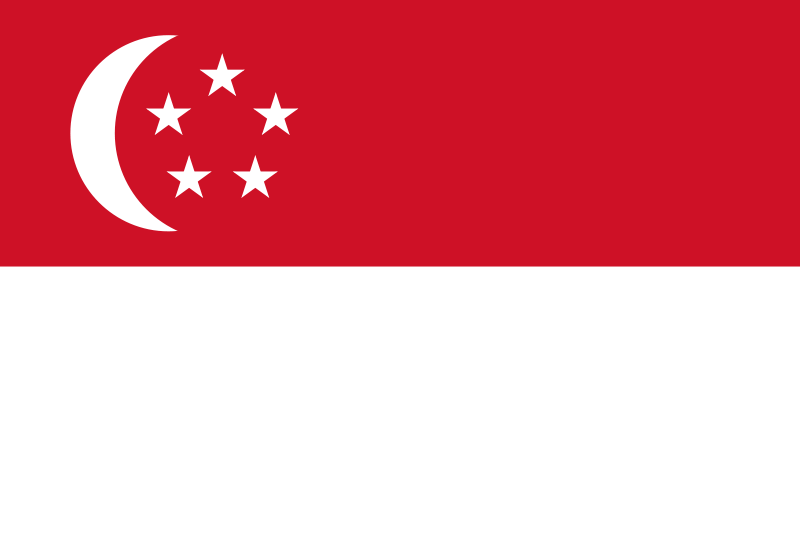 Plenty of bookies (mostly offshore) accept players from Singapore. But not all of them offer the same set of services. Some are bound to leave players with an unpleasant sports betting experience, while others are nothing but the best in business.
Some of the most reliable bookmakers liked by many Singapore bettors are 22BET, Rolletto, and 1XBET. All of them accept deposit via the Singapore Dollar (SGD), while offering attractive odds on Singapore's J and S-League. They have some of the most convenient and easiest payment options such as Sticpay and eNets. Make sure that you constantly visit here to find top bookies since we update the list every now and then.
Singapore's sports betting environment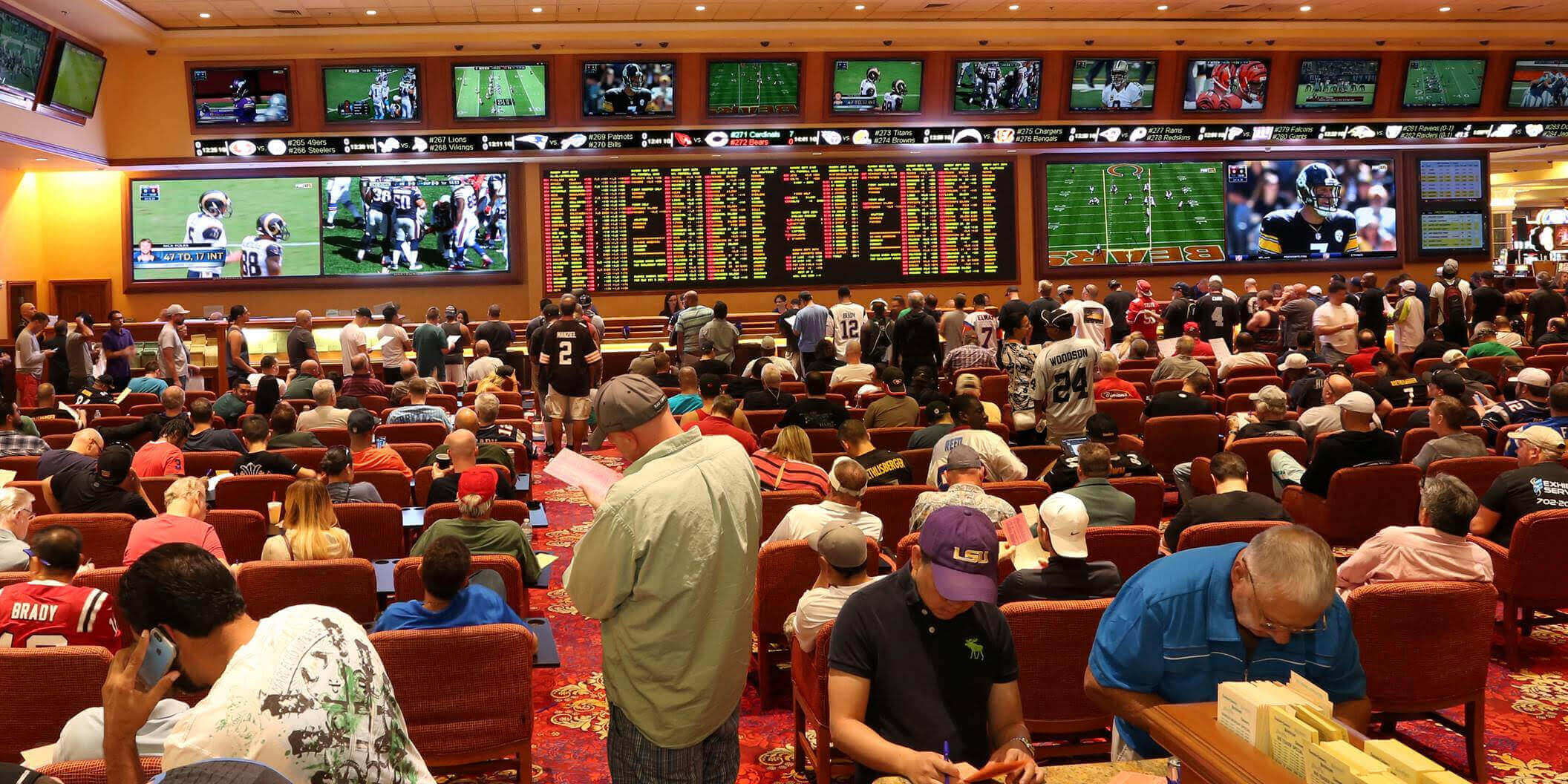 As mentioned earlier, Singapore's sports betting scene is under the domination of Singapore Pools. Sadly, these Pools don't offer some of the most attractive odds that players desire. For this reason, bettors in Singapore chose to wager at foreign sites. These sites welcomes them with high odds and plenty of betting markets.
Singapore Pools: What are they?
This is the only licensed online sports betting operator in Singapore that deliver sports betting mostly on motor racing and footballing events. For one to open an account here, s/he need to be a citizen of Singapore. But if one happens to be a foreigner then a valid Singapore Foreign Identification Number.
Another condition that a player must meet to play here is that s/he must be 21 years old and be in possession of a local residential address. But for players betting here, they must be prepared to deal with significantly low odds. Much worse, there's no welcome bonus on any other offers aimed at boosting a players' experience. Again, Singapore Pools lack casino games, especially if you are fond of such games.
Offshore betting Sites
Offshore betting sites are almost every Singapore players' "go-to" destination. The reasons are quite simple to comprehend. Unlike Singapore Pools, offshore betting sites are a real oasis for bettors in Singapore. Unlike the Pools where a players needs to be 18 years to bet, that not the case here. At only 18 years, you can wager on your favorite sport(s).
Singapore Pools lack generous sign-up offers to customers. That's very different when it comes to offshore betting sites. The offers here are mouthwatering and tempting.
For example, 1XBet welcomes its new players with a 100% matched up bonus on their firs deposit. Bwin offers players Asian Handicap bets on football, starting with the countries J-League to top international events.
Other foreign operators such as 22BET, 888sports, and Betsson offer players from Singapore a wide array of deposit methods, huge betting odds, and outstanding customer care assistance, unlike the local bookie.
Illegal sports betting sites
With tight sports betting regulations, especially targeting local operators, Singapore became a hot bed of illegal gambling sites. There are plenty of websites operating through local agents while working on credit. Such websites don't have a license to offer sports betting services, meaning that it's riskier placing your bets with them.
Still, besides the obvious risk of such sites disappearing with your money, there's a danger of landing huge fines or time behind bars if caught. Even though there seems to be a constant struggle between ISP providers and illegal gambling sites, the latter appear to be winning the war. The reason for this is that these sites still find a way of operating, especially by means of mirrors and proxy servers. If you want to be safe, you may want to avoid the following illegal gambling sites:
Maxim99
Scr888 Singapore
12play
Ecebet
855crown
M8bet
Winningft
Football betting in Singapore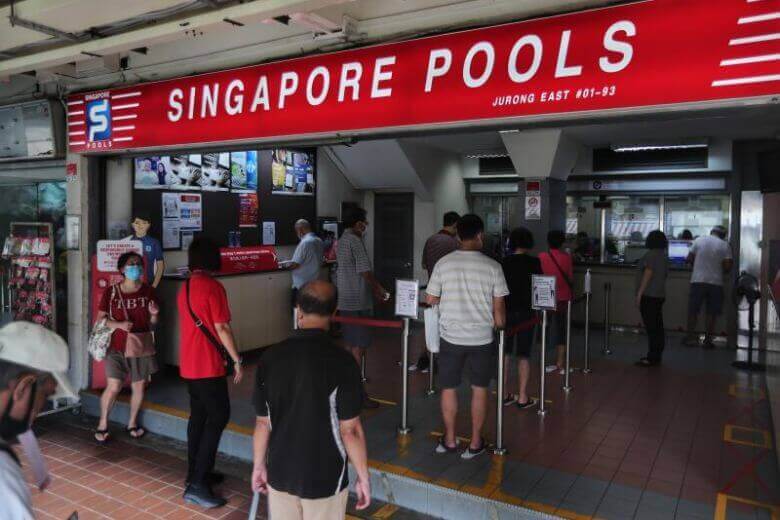 While there are other sports that players from Singapore bet on, undoubtedly, football betting dominates a majority of players' bet slips. Singapore's Pools football betting offers have limited betting options, markets, and odds on football. It can't match even what mediocre offshore bookies offer, a reason as to why a few players place soccer bets here.
The following section looks at soccer betting options available at Singapore Pools and compare them to what players can find when dealing with foreign bookmakers:
Singapore Football Odds
The domestic bookmaker (Singapore Pools) enjoys a complete monopoly over Singapore's sports betting events. As you may be well aware, there are certain disadvantages that come with monopolies, chief among them being at will to operate in the manner they like. Singapore Pools don't have problems in offering low football odds compared to those offered by foreign bookmakers.
In a recent example examining an over/under 2.5 goals outcome, 22bet did offer odds of 1.75 for Over 2.5 and 2.0 for Under 2.5. That translates to a 4.9% vig or a payout of 95.1%. On the other hand, the discovery established that Singapore Pools did apply offer considerably low odds for both Over/Under 2.5 Goals.
The same also applies to Asian Handicap odds. Those that Singapore Pools offer are just laughable compared to what players find when betting at international bookmakers. Singapore Pools apply a vig of around 5%, but top offshore bookies limit them to two and a maximum of 3% on big leagues.
There's also a big difference on how Singapore Pools display their odds and how foreign bookies display theirs. Singapore Pools only offer European (decimal) odds. But if you take a close look at offshore bookmakers, the case is different. They offer fractional odds, Indo, and even Malay odds. Some such as 22BET offer full Asian view on its user-friendly website.
Markets and Asian Handicap
Surging ahead with our comparison, matters concerning markets and Asian handicap is also another big differentiating factor between Singapore Pools and offshore bookies. Using the same example of a footballing event, we managed to discover the following:
Singapore Pools only offered its customers a single over/under 2.5 market. But on the other side, foreign competitors such as 888sport and Bet365 did offer more than ten different over/under lines. The situation doesn't get better even when you consider the Asian Handicap market too. SG pools did offer a single market only while foreign bookmakers offered 10 lines per team.
If you dig deeper, you'll notice that the betting markets that you'll find at offshore bookies being quite large. We may not be in a position to mention all of them now but here, rest assured of finding markets such as:
Halftime/Fulltime Result
Asian Handicap
1X2
Correct Score
Total Number of Goals
Halftime 1X2
Odd/Even Goal
First Team to Score
Both Teams to Score
Player to Score etc
As you can see, there plenty of markets to choose from at international bookies, both for pre-match and in-play.
Leagues
If you examine the football leagues that players betting at Singapore Pools, you'll immediately notice the number of limited options available here. Singapore Pools mostly cover football events in the Singapore and little to nothing on foreign leagues. But at offshore sites, rest assured of betting on plenty of leagues such as:
The domestic S League
The EPL
Italian Serie A
German Bundesliga
French Ligue 1
Holland Eredivisia
Spanish La Liga
Swedish Allsvenskan
Europa League
Japanese – J League
UEFA Champions League
Live Betting
To effectively analyze live betting differences between foreign bookies and Singapore Pools, we tested the two in real-life situation. In a recent Eredivisie League, SG pools were only offering one live bet for a match between PSV and Feyenoord. That's in contrast to what 22BET was offering. 22BET was offering more than 130 events that were open for in-play betting.
Besides plenty of advantages that come with foreign bookies when it comes to in-play betting, notable brands such as 22Bet and 1xBet also provide its customers thousands of live-streamed sports betting events in addition to other services such as cash out and several banking options.
In Singapore and other places around the globe, cash out is highly popular. With cash out, players are in a position to lock out some winnings and save part of their stakes, if they feel that their bets may not end as they thought.
Sports betting in Singapore: Deposits and cash out
The situation is somewhat straightforward when examining the payment options across Singapore's sports betting scene. A majority of online bookies that accept Singapore bettors fail to deliver the ideal type of payment options. Many prefer using bank transfer methods. The following are some of the most popular deposit options in Singapore:
eNets – eNets is undoubtedly Singapore's most popular payment option, relied upon by many players. Owned by Singapore's three most profitable banks (UOB, OCBC Bank, and DBS Bank), this system is convenient to players. It allows them to fund their accounts via Mastercard, VISA, JCB or AMEX. If you aren't keen enough, you won't notice that you even used this service. Mostly, on the banking page, you'll just notice conventional bank transfer and credit card symbols. When using this payment option, you'll have to make a minimum deposit of 20-25 SGD. Unfortunately, eNets isn't ideal for making withdrawals.
Sticpay – Sticpay is a form of an international wallet that makes it easy for players to fund their sports betting accounts at foreign bookies. Many players in Singapore are lately falling for this service based on some reasons. For instance, withdrawing funds from Sticpay to a player's bank account only takes 12 hours. All these come with very low fees. Deposits take less than a minute with Sticpay.
Neteller and Skrill – Skrill and Neteller are other banking options available for players from Singapore who want to fund their accounts. Something ideal about these payment options is the fact that they don't cost players a too much deposit fees. It's good to be aware that some bookies don't accept Neteller. Therefore, before registering with a bookie, make sure to check all the available banking options. This way, you get the assurance of convenience every time you place wagers.
Other payment methods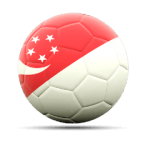 Apart from credit/debit cards and the popular e-wallet solutions, other options are available for bettors in Singapore who want to fund their accounts is through bank transfers.
Players prefer to use bank transfer methods, as most of them are highly secure. While other alternatives such as Webmoney, Bitcoin, Payeer, PayPal, and UnionPay are also available, they aren't that popular in Singapore. But they are a good option for those who can't find other alternatives to use.
Top Bookmakers Accepting Players from Singapore
Since Singapore's local sports betting environment appears unfair to offshore bookies, players in the country choose to wager at foreign sites. As you are well aware by now, foreign bookies come with the promise of high odds, a wider betting market, plenty of betting options, and one-of-a-kind customer support. Some of the top foreign bookies that accept players from Singapore include:
The list can go on and on since, there are new additions that keep accepting players from Singapore.
FAQ
I'm a citizen of Singapore but residing overseas. Can I register an account with Singapore Pools?

Unfortunately, No. You'll only be able to access SG Pools from Singapore. Even if you are a citizen from Singapore, you can't access SG Pools if you reside in an overseas country.

Will my winnings put under some form of taxes?

If you choose to bet either at SG Pools or online at offshore bookies, then no taxes apply. But permanent residents of Singapore must pay a fee of SG 100 per day when accessing SG Pools.

Is Bet365 Singapore still operational?

No. This operator isn't operational in Singapore. Harsh sports betting rules targeting foreign operators made it difficult for this bookie to continue serving players in Singapore.

Can I play online casino games in Singapore?

When it comes to online casino games in Singapore, the domestic offer is highly limited. But if you want to enjoy slots, poker, blackjack or table games, then you may have to find access to foreign bookies that offer several casino games.