Best Betting Sites in Malta
Located in the Mediterranean island, Malta is one of the smallest countries in the world. The Knights Hospitaller once ruled Malta, with this country boasting of a history that dates back to 5900BC. Besides being a small country, nevertheless, Malta towers other nations when it comes to gambling and sports betting.
Of importance to note is that Malta is the first nation of the EU to come up with online gambling regulations. It's also home to the Malta Gaming Authority (MGA), a notable name when it comes to regulating gambling-related activities in Europe. MGAs wonderful reputation coupled with low tax rates and favorable licensing fees is a big reason as to why many online sports betting firms have their headquarters in Malta.
5 things to note before betting in Malta
18 years and above is the legal age of gambling
The Gaming Act of 2018 oversees the operations of local gambling market
The MGA is Malta's sports betting licensing authority
All licensees must pay a 5% tax based on their Gross Gaming Revenues (GGR)
Players winnings aren't taxed at all
Top Maltese betting sites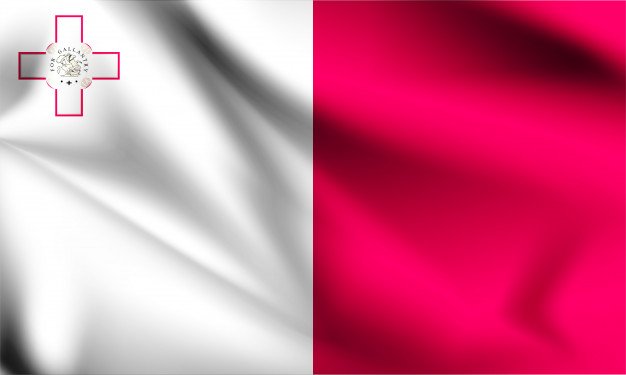 Malta is home to more than a dozen online sports betting sites. Some are good while others are just in business to profit. Do you intend at wagering at betting sites that will leave with an unforgettable betting experience? If that's the case, then you had better try your luck with bwin, 888sport or mr.play SPORT. These three offer some of the best odds and plenty of banking options.
Online betting in Malta: Laws and Regulations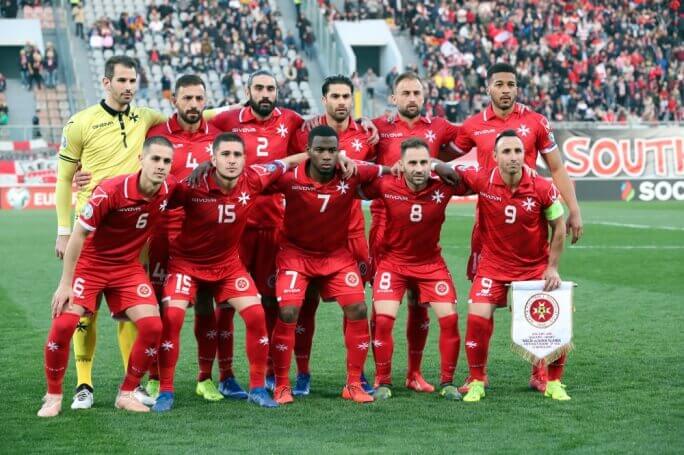 Malta is one of those countries that regulates its online sports betting industry. The initial steps towards regulating gambling the country took place the year 2000 through the introduction of the Public Lotto Ordinance. A year later, Malta implemented the Lotteries and Other Games Act in addition to the establishment of the Malta Gaming Authority (MGA).
The MGA is among the pioneers to come up legislations aimed at monitoring the activities of online sports betting firms. In 2004, Malta joined the EU and become the first nation to regulate online sports betting. In 2005, Malta introduced the Remote Gaming Resolutions. With this, it was now possible for online sports betting operators to apply for sports betting licenses.
Based on current sports betting legislations, all forms of online sports betting are legal in Malta. Of importance to note is that the Malta Gaming Authority has powers to blacklist and ban unauthorized sports betting sites that don't have a license to operate in Malta.
Important information for foreign bettors in Malta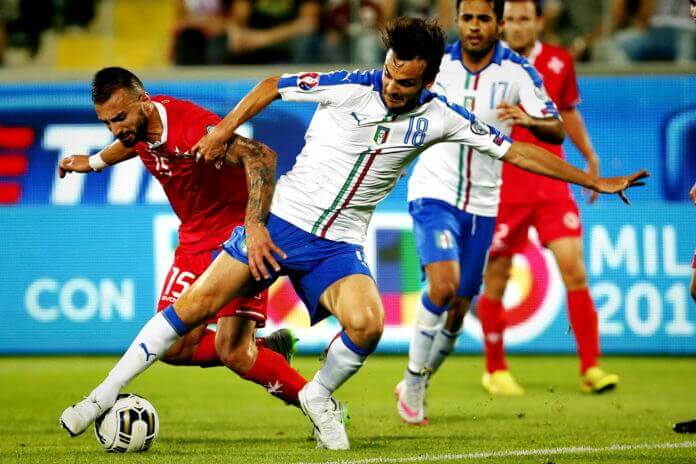 Are you a foreigner living in Malta or thinking of relocating to Malta? Perhaps, you might also be an avid online sports betting individual. If that's the case, then there are essential things that you need to know.
Before taking the plunge into sports betting in Malta, first, if you happen to win, then you'll get all your winnings in full minus taxes. Secondly, betting online in this side of the Mediterranean is legal as long as you are 18 years of age and above. Third, verification is necessary upon account registration, but a residence permit isn't necessary. All you require is your passport only.
In case you work at a sports betting firm based in Malta and wondering whether you can place your bets online, then you don't have to worry. You can do so if you wish. However, that's not a good idea as such since it may be going against the company policy. It's advisable to do so, but on a separate provider.
The most reliable online sports betting firms in Malta
With tens of online sports betting sites competing for the attention of Maltese sports betting enthusiasts, some stand out from the rest. These ones offer their customers stellar customer support services, hard-to-resist odds, and the assurance of player security, to mention but a few. Some of the best ones include:
Bet365 Malta
At Bet365 Malta, players with account here can go on to wager on more than 35 sporting events while enjoying more than 100 betting markets daily. Bet365 does well when it comes to its football odds. They have some of the best odds on football and a 95%+ average payout. This operator offers its customers a generous welcome bonus, attractive bonuses and promotions, and many banking options to fund their accounts.
Betfair Malta
Just like Bet365 Malta, Betfair Malta is equally other brand known for offering its customers outstanding services. Here, players get the assurance of many betting options and some of the most competitive odds they can find. Betfair Malta is ideal for live-betting lovers and those on the lookout for daily promos. Betfair Malta's banking options are impressive as they range from e-wallet options to bank transfers, and debit/credit cards.
Bwin Malta
Finally yet importantly, there's Bwin Malta. This operator has more than 50 sports to bet on under its menu of services. Football lovers with accounts here are bound to enjoy more than 200 extra betting markets for every match, and more than 1,000 live events on a daily basis. Bwin Malta has a very responsive mobile betting app with an excellent user-interface. Those willing to fund their accounts can do so via several available options such as bank transfers, e-wallet options, and debit/credit cards.
| | Sportsbook | Bonus | Review | Visit |
| --- | --- | --- | --- | --- |
Sports betting in Malta: Available banking options
Malta is home to several sports betting companies that engage in fierce competition to attract and retain customers. Most of them achieve such by offering their customers outstanding customer support, plenty of games to wager on, and the assurance of player security, to mention but a few.
But some of the best ones attempt as much as possible to ensure that they continually expand their payment options.
Notable brands in Malta gives its customers the chance to choose a wide number of banking options. Some of the most popular payment options that are available to players here include debit/credit cards, bank transfers, and e-wallet (Trustly, Skrill, Netellar etc.) options.
Sports betting operators and players seem to embrace e-wallet solutions mostly because they are fast, safe and convenient payment options.
Online sports betting in Malta: Future trends
Malta is European Union's sports betting hub. Looking at Malta's sports betting industry, you'll notice that the market is full of sports betting operators (both local and internal) that offer their services to hundreds of bettors in Malta.
Obtaining a license from Malta's Gaming Authority isn't a complicated process as such. As long as an operator meets all the requirements, then acquiring a license is very easy.
Therefore, based on forecasts, the future of online sports betting in Malta looks bright. It's bound to increase in the years to come due to favorable sports betting environment available here.
Taxes are low and player winnings get the exemption of any taxes. With gaming companies finding Malta to be a tax haven, more and more operators will seek to establish their headquarters in Malta, thereby expanding the country's sports betting industry.
Current licensed operators in Malta
As noted earlier, Malta is home to tens of sports betting operators thanks to its fair and somewhat relaxed sports betting laws. Currently, there are more than a dozen operators serving sports betting enthusiasts in Malta. Those that have licenses and currently serving Maltese sports betting enthusiasts include the following brands:
As evident from the list above, many operators have their headquarters in Malta. Plenty of them find Malta being a favorable environment to undertake their operations.
There's aren't airtight sports gambling regulations in Malta, unlike in other jurisdictions. Acquiring a sports betting license is also a very easy process in Malta. It's no wonder why notable brands such as Bwin, 888sport, and UNIBET have their headquarters in Malta.
Betting in Malta: Frequently Asked Questions
What's the legality of online sports betting in Malta?

Online sports betting in Malta is legal. As a player, you must be 18 years and above to enjoy sports betting. For operators, they are free to offer their services as long as they meet the requirements of the MGA (Malta Gaming Authority).

Who are top MGA licensed operators in Malta?

Almost all operators offering their services in Malta have a licensed from the MGA. However, Bet365 comes in as the best operator by far. Bet365 offers customers high odds, desirable customer support, and secure banking options.

Is William Hill available in Malta?

Yes! William Hill is available in Malta and holds a valid sports betting license issued by the Malta Gaming Authority. Players in Malta can access William Hill since it's a one of those legal operators in Malta.

Does 1xBet accept bettors from Malta?

Unfortunately, No. 1xBet is one of notable international bookies that don't accept players from Malta. In fact, players from Malta can't even access 1xBet's website. It's on the list of MGA blacklisted operators.

What's the legality of betting exchanges in Malta?

There's nothing wrong with the operations of betting exchanges in Malta. As long as they meet the conditions set by the MGA, then they are free to offer their services to players.

Can I access UNIBET if I reside in Malta?

Absolutely! You can access UNIBET if you reside in Malta. Unibet Malta operates legally in Malta, meaning that you can place your bets here without any worries at all.

How is it easy for me to access Betsson if I reside in Malta?

It's very easy. Betsson has a license to operate in Malta. It easily accepts players residing in Malta in addition supporting a wide array of banking options.