Best Betting Sites in Equatorial Guinea
Located on the West Coast of Central Africa, Equatorial Guinea is one of the smallest countries in Africa consisting of a population of not more than 1.5 million people. This oil-rich nation became fully independent from Spain in 1968 and since then, the country is still on its path towards economic development.
For more than four decades, Africa's second longest-serving dictator, President Teodoro Obiang has managed to clinch to power in Equatorial Guinea. That left aside, football is Equatorial Guinea's most popular sport. The country has managed to see some of its superstars playing in top European league, Pedro Obiang and Emilio Nsue being some of them.
Equatorial Guinea gained its independence more than five decades ago. However, the country didn't pay too much attention on having laws aimed at regulating sports betting. If anything, Law 2/1995 is the only single piece of legislation that touches on gambling in the country.
But this law doesn't apply to online betting sites, but only to brick-and-mortar shops. With a lack of a legal framework, you won't find local Equatorial Guinea betting sites. Therefore, players in this tiny nation have no option but to register with foreign bookies.
5 things to know when betting in Equatorial Guinea
There are no laws that bind online sports betting
There no home-based bookies in Equatorial Guinea
Online bookies that accept players from Equatorial Guinea pay no taxes
There are very few payment options for local bettors
Internet penetration rate is 20% and there's no regulation of online gambling
Best online sports betting sites that accept Equatorial Guinea players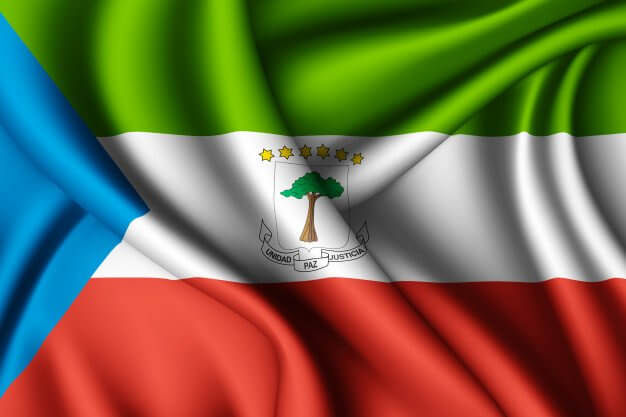 Since there are no local sports betting sites in Guinea, punters choose to register at international betting sites. While these sites are many, some stand out from the rest.
Top ones that many bettors in Equatorial Guinea prefer are Rolletto, Bwin, and 888sport. Being a Spanish colony, these bookies' website feature a Spanish interface. They also offer players some of the best odds, and a huge selection of footballing markets.
Online sports betting in Equatorial Guinea: Bookies operating environment
The law of 'Juegos de Recreo y de Azar' of 1995 is the only gambling law that exists in Equatorial Guinea. And as mentioned earlier, it only applies to land-based gambling shops in the country. By regulating the activities of brick-and-mortar shops and lotteries, the law did transform the lottery environment to a monopoly. It's because a single operator enjoyed exclusive rights.
But in the same year, there was the introduction of Law No. 4/2005 that amended the original Act. But since there's no designated authority in place to oversee gambling-related activities, its implementation seems futile. Since there's no any sort of sports betting regulation in Equatorial Guinea, players in the country are at free will to wager on any online bookie that accepts them.
The absence of sports betting laws therefore fails to provide a structure for the issuance of betting licenses. It therefore means that the government cannot prosecute anybody engaging in any form of online betting.
Crucial information for Equatorial Guinea bettors
No legal framework that regulates gambling is in place. Therefore, you can bet at for as long as you like and get all your winnings at once without taxes. You can also engage in online sports betting in Equatorial Guinea without the fear of persecution.
There's no law that prevents you from online gambling. Since Equatorial Guinea is a former Spanish colony, rest assured that you'll find a majority of bookies that offer their website in Spanish. Players in Equatorial Guinea also prefer funding their account using US Dollars.
Betting in Equatorial Guinea: Popular Banking Options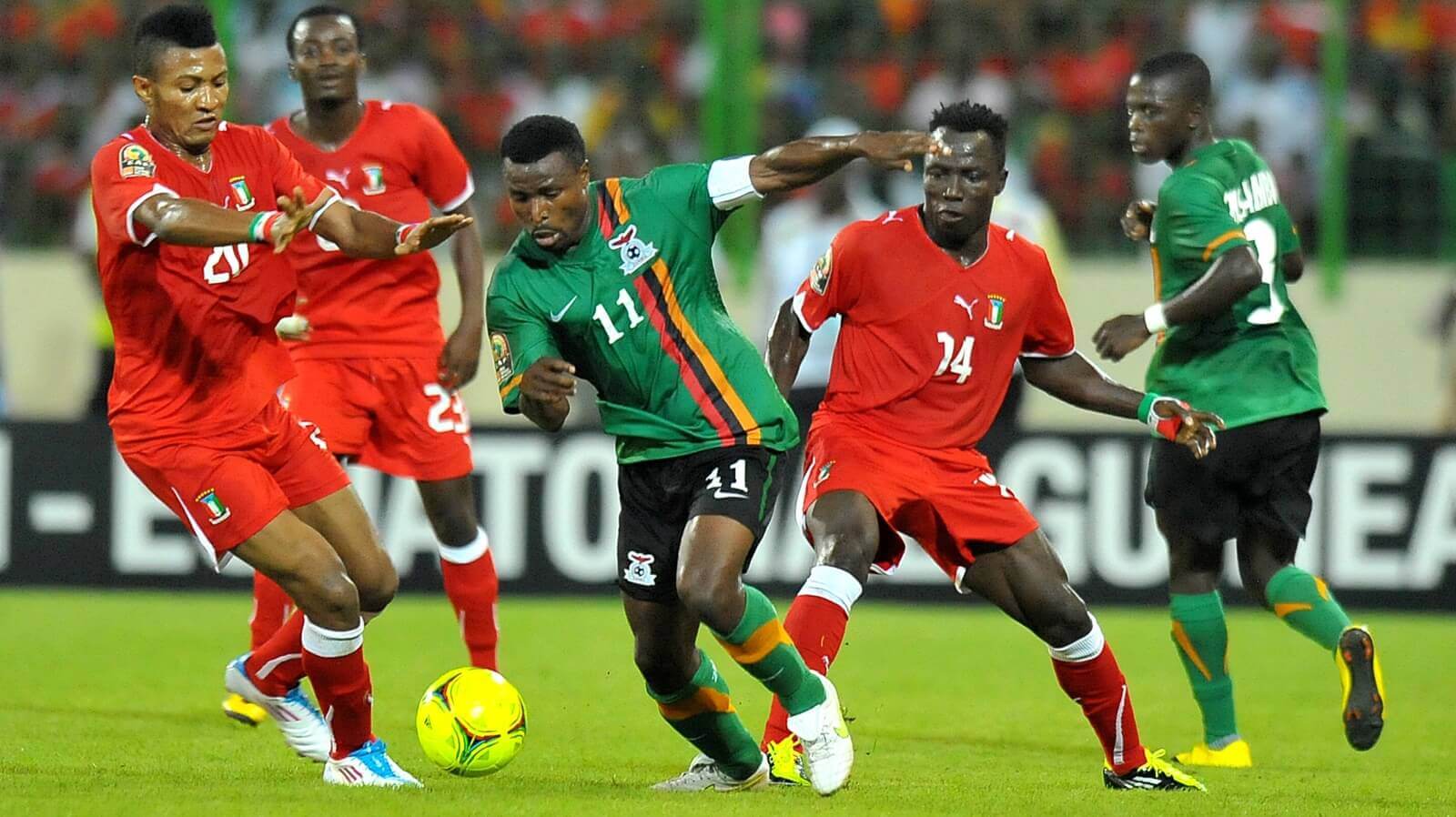 Equatorial Guinea is a developing nation. A majority of the citizens in the country are largely poor with more than half of the population living on less than a dollar a day. Only a small population of the citizens in the country are in a position to access online payment options such as VISA cards.
Equatorial Guinea falls under the list of non-serviced nations of popular payment options such as Neteller and Skrill. To fund their accounts, players must seek international money transfer services or use debit/credit cards. What's ideal is that there are no any sort of payment restrictions that are under prohibition by the government.
Online sports betting in Equatorial Guinea: What lies ahead?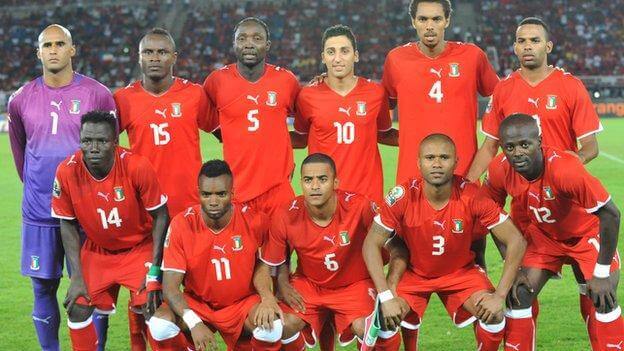 As things are currently in Equatorial Guinea, it seems that the future of online sports betting in the country is uncertain. There's no state-run body with the task of regulation online gambling in the country. But there are a few people with the belief that sooner rather than later, Equatorial Guinea will introduce some sort of online sports betting regulations.
Just many African countries where sports betting is under regulation, one day, Equatorial Guinea's government will definitely come up with sports betting laws. But up until there's an actual and active legal initiative in place, chances of the local market attracting major online sports betting brands remains slim.
A list of some bookies that accepts players from Equatorial Guinea
Since there are no known home-based bookies in Equatorial Guinea, players in the country look abroad. Fortunately, there many foreign bookies that gladly welcome them with generous offers and a variety of banking options.
Still, others offer its customers specials such as a chance to bet on live matches or edit their bets. Some of bookmakers that accept players from Equatorial Guinea include the following:
FAQ
What is the legal status of online sports betting in Equatorial Guinea?

As a player, you can engage in online sports betting for as long as you like. With the absence of sports betting regulators, you can bet without the fear of prosecution. No legal framework is in place to regulate online sports betting.

Does 1xBet accept online sports bettors from Equatorial Guinea?

Absolutely! 1xBet gladly welcomes bettors from Equatorial Guinea and offers them irresistible odds coupled with a huge sports betting market, especially on football. Make sure to check for daily promos and bonuses.

Which is the best foreign betting site ideal for Equatorial Guinea players?

There are plenty of them around such as Bet365, 1xBet, Rolletto, and Tipwin. But 888sports stands out as the best and ideal site for Equatorial Guinea players. They have more sports to offer and a website in Spanish language.

Are there any restrictions when accessing foreign bookies?

No. The online sports betting environment doesn't fall under any law. Therefore, you are free to access them.

How safe are players who bet online in Equatorial Guinea?

All the foreign sites listed above ensure player protection and safety. So, it's safe to say that your safety is a guarantee when gambling online from Equatorial Guinea.