Best Betting Sites in Iceland
If there's anything that Iceland is famous for globally, then it is its magnificent natural attraction. But again, Iceland is no stranger at all to gambling and sports betting activities.
The initial form of institutionalized sports betting saw light in 1933 and since then, the interest for online sports betting in Iceland continues to grow in leaps and bounds. The remarkable performance of the nation's football team in 2016 Euro competition further encouraged the interest of sports betting in Iceland.
Unfortunately, though, the current structure of Iceland's sports betting landscape limits players' options. Islensk Getspa/Getraunir, Iceland's state-run monopoly operator doesn't offer competitive odds, diverse betting markets, attractive bonuses, among other things that player's desire. Fortunately, Iceland's online market is under the domination of several foreign bookies that accepts players from Iceland.
5 things to know when betting in Iceland
18 and above is the legal gambling age
Player winnings are untaxable
More than 70% of the adult population take part in gambling activities
A vast majority of bets cover footballing events
More than 80% of Icelanders are owners of smartphones, making sports betting dominant
Iceland's best betting sites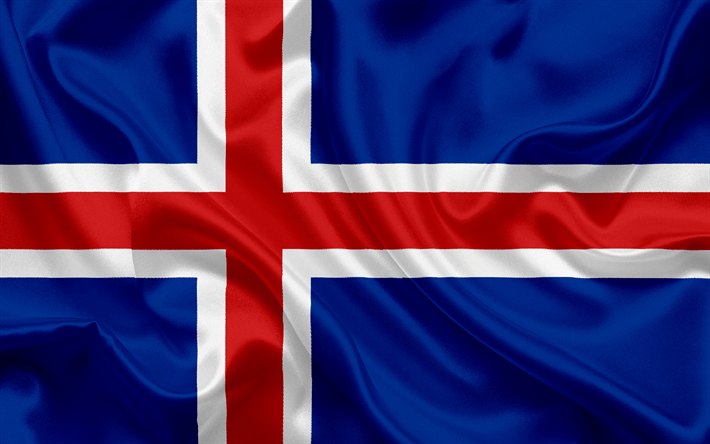 There are numerous online sports betting sites in Iceland. But at this point, it's wise to bet with those that accept the local currency (Icelandic Krona), deliver attractive odds, and provides huge betting markets on daily basis. Based on our reviews, we give top marks to 22BET, 888sport, and Bwin. By far, they are the best in business.
Online sports betting in Iceland: The existing sports gambling law framework
The 1926 Lotteries and Tombolas Act is under consideration as the first law on matters to do with gambling in Iceland. This law prohibited all forms of gambling that had no permission from the Iceland's Ministry of Justice. In 1933, the Ministry of Justice allowed the University of Iceland to organize a lottery and the initial form of betting Iceland.
The Lotteries and Tombolas Act witnessed its full amendment in 1972, an aspect that gave room to pool-based sports lotteries. This was the beginning points of sports betting in Iceland, though it led to a state-owned monopoly. In 2001, lotto components and sports betting merged to become a single entity – Islensk Getspagetraunir. Up to this day, it's the only licensed sportsbook in Iceland.
With a lack of a properly constituted licensing system in Iceland, many foreign bookies operate without a license from Iceland's authorities. Furthermore, they aren't a target of authorities in terms of either restrictions or taxes. Icelanders love sports and sports betting, a reason as to why foreign bookies flourish in the country.
The legality of Icelanders betting online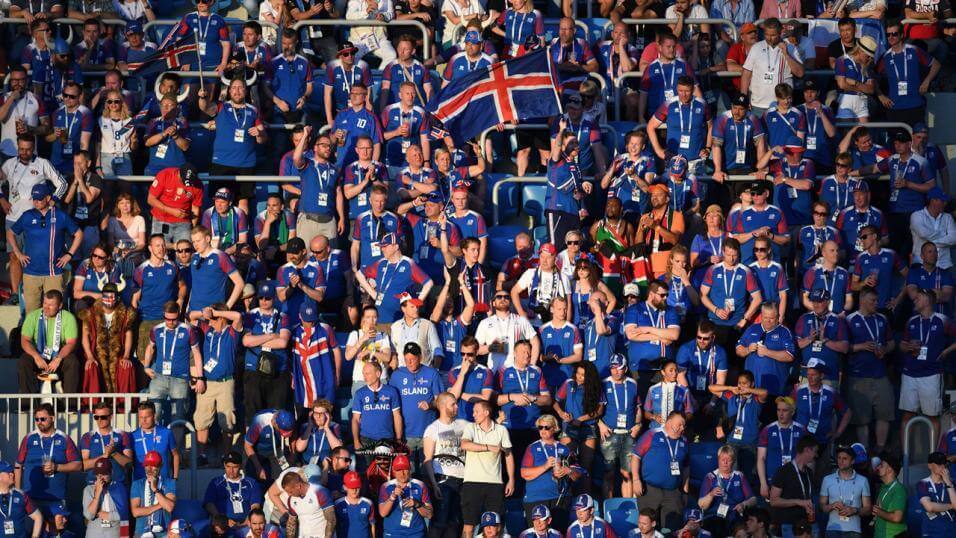 With the absence of rules and regulations about online sports betting, Iceland's authorities appear to have no interest in blocking foreign bookies. That's good news for players in Iceland as they are at will to bet at any sportsbook that they like.
There's no law to prosecute players that choose to engage in online sports betting by seeking such services from foreign bookies. Players can bet without the fear of persecution or fines.
In 2016, Iceland updated its Penal Code. In the updated penal code, articles 183 and 184 states that the only punishable offence is if one derives direct or indirect income by allowing gambling-related activities to take place in his or her premises. Other than that, there's nothing big to worry about since gambling is under the consideration of a past-time activity.
Icelanders of 18 years and above are therefore free to engage in online sports betting. Moreover, player winnings from offshore bookies are untaxable since the government of Iceland doesn't consider such winnings as income.
Top online bookies that accept Iceland bettors
Icelanders are free to access any offshore bookie that accepts them. Fortunately, there more than two dozen foreign bookies that accept players from Iceland. But not all offshore bookies offer the same services to players from Iceland. Some are much more popular than the rest and attract hundreds of Iceland's players. Some of the most popular include:
Bet365 – Bet365 is the "go-to" site for a sizeable amount of players from Iceland. Punters from Iceland find Bet365 to be one of the best in business based on a number of reasons. For instance, the odds on football at Bet365 are ridiculously high. Bet365 doesn't only cover international events, but also Icelandic football and plenty of other events in Iceland.
Betsson – Betsson is a Swedish-based firm that gladly accepts players from Iceland and welcomes them with a generous sign up offer. Better yet, its website is in Icelandic and consists of more than 100 betting markets. Betsson also covers the local Icelandic league, offering some of the most competitive odds here too.
22BET – 22BET is another popular bookie that accept players from Iceland. Iceland bettors find the registration process here being quite easy. 22BET also has an intriguing welcome bonus, not forgetting the fact that it permits deposits in Icelandic Krona. That's not all about this bookie. Here, players are able to wager on more than 100 sports all with the assurance of high odds.
Offshore bookies vs. the local operator: A comparative look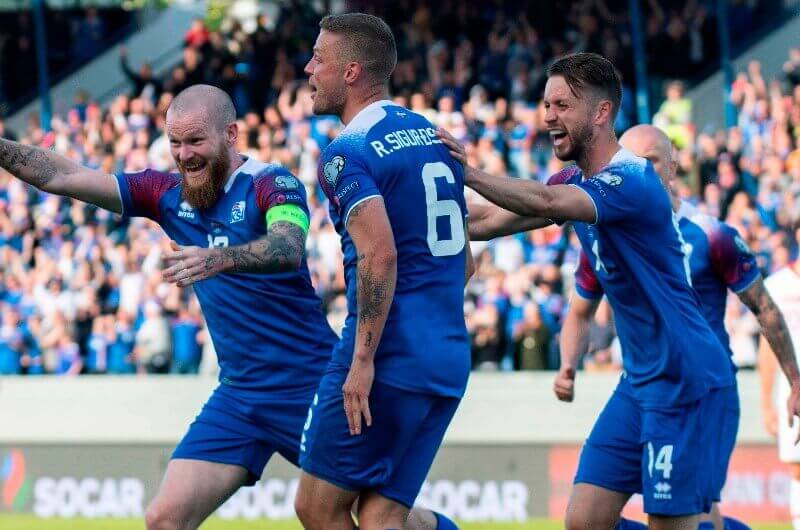 On a comparative basis, the local operator differs on many aspects when compared to offshore bookies that players from Iceland. First, offshore bookies some of the highest odds on almost all sporting events compared to the only local state-run bookmaker. It's as simple as that. Foreign bookies' odds are just the best.
Secondly, offshore bookies offer stellar customer support compared to the local operator. There are plenty of ways (Live Chat, email, telephone) to reach foreign bookies support department. The local operator is only reachable by phone that tends to be busy all the time. Thirdly, foreign bookies accept payment via plenty of options. They also offer a lot betting markets and options, unlike the local bookie.
Depositing and withdrawing from online bookmakers
There are no known local payment methods in Iceland acceptable at foreign bookies. Therefore, those willing to fund their online sports betting accounts resort to popular international payment methods. Some of the most popular ones include e-wallet payment options such as Neteller, Skrill or PayPal.
Almost all foreign bookies accept these payment options. They are fast, convenient, and secure. Another popular payment option is through bank transfers. Icelandic banks, such as Landsbankinn consist of an efficient system of wiring funds from payers' accounts to bookmakers' accounts and vice versa. Therefore, players who want to fund their accounts can do using several means that they find convenient.
New online sports betting sites in Iceland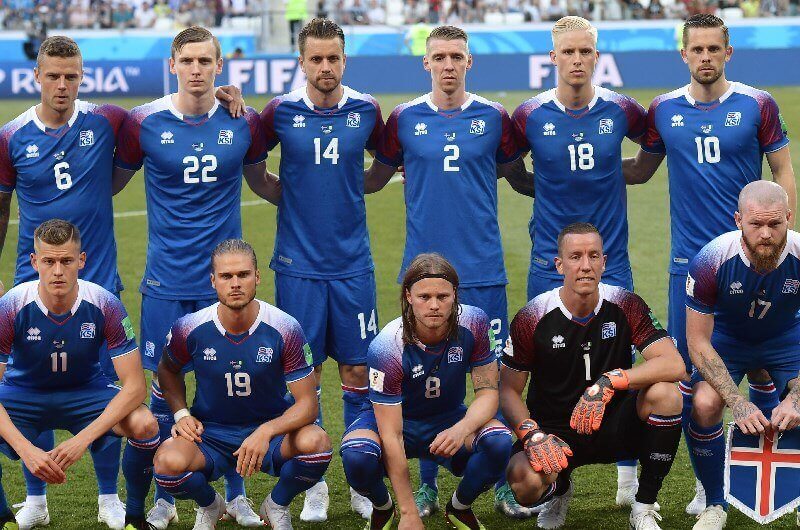 If you've been enough on the current offshore bookies that accept players from Iceland, then you must be well aware that there's no shortage of new players here. Some of the rising stars here and offering competition to established brands include Librabet, Bonkersbet, and Betwinner.
These bookies are an excellent option when it comes to sampling some of the best odds, responsive customer service, and a lot of betting markets and options to try. Something ideal about Betwinner, for instance, is the fact that players can fund their accounts using Icelandic Krona.
The future of online sports betting in Iceland
While the current situation of online sports in Iceland isn't bad as such, a few areas need some improvements. First, Iceland needs to open up its domestic online sports betting space to other operators. There's no need of the government controlling everything since there are local operators with the ability of providing sports betting services to Iceland bettors.
The government need to put an end to the current gambling legislation in the country. But so far, things aren't looking that bad in Iceland. International bookies are free to accept players from Iceland and no legal action taken for those who gamble online. The future looks bright, but only if the government shows its intent to open up gambling to other local operators.
A list of current offshore bookies accepting players from Iceland
Iceland is home to more than a dozen bookies. Icelandic bettors prefer offshore bookies due to several reasons mentioned earlier. Foreign bookies come with the promise of enhanced odds.
They offer one-of-a-kind customer support, and plenty of betting markets. Some even go a step further and offer its clients a chance to edit their bets or bet while the games are progressing. These are some of the reasons as to why many players in Iceland prefer offshore bookmakers. Some of the notable brands include:
FAQ
Are there any online sports betting sites whose websites come with Islenska language?

Islenska language (Icelandic language) is only available in on the state-run operator and Bettson. Even many Icelanders understand English, a chance to access a website with a local language makes everything eqasier.

Which bookies accept Icelandic Krona?

Several bookies accept the ISK. This way, they help customers avoid huge conversion fees. Some of them include 1XBet, Bet365, and 22Bet. Customers can fund their accounts conveniently here using the ISK.

Can I access 888sport from Iceland in a convenient manner?

Absolutely! Because there aren't restrictions barring foreign bookies, you can access 888sport from Iceland without any fear of persecution. 888sport gladly welcome Icelandic punters with high odds and many betting markets.

Does Bwin accept bettors from Iceland?

Yes. Just plenty of other foreign betting sites, Bwin openly accept players from Iceland. Here, players get the assurance of generous bonuses, attractive promos, and responsive customer care attendants.