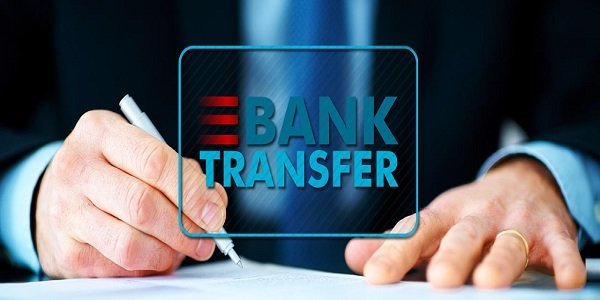 Bank wire or simply wire transfer is one of the oldest methods used by bettors to fund their sportsbook accounts. The payment option is widely accepted by bookmakers around the world, and it is very rare to come across a bookie that does not support payments via wire transfer. The process involves transferring money directly from your bank to your player sportsbook account, but the transaction process is conveniently done over the internet. For those who have never made a deposit to a betting site via bank wire, here are some few things you need to know.
Benefits of funding your bookie account via bank wire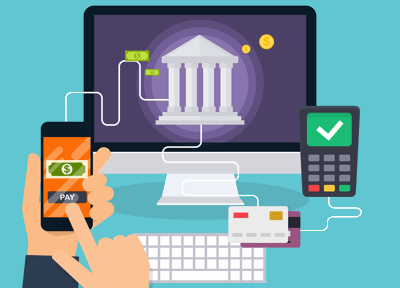 There are many reasons why punters prefer to top up their online bookie accounts via wire transfer. The first one is that the banking option has extremely high limits, which makes it a suitable banking option for high rollers. When you take a closer look at the deposit limits of most payment methods on online betting sites, you will realize that most bookmakers have higher limits for bank drafts. If you are a high-rolling player, funding your account via bank wire offers more convenience because you can deposit a huge amount at once instead of making multiple transactions via e-wallets.
Secondly, bank wire transfers are safe and secure if you observe the necessary precautionary measures before you perform a transaction. Firstly, you should ensure that the website is secure by looking at the address bar. Secure websites have their URLs beginning with HTTPS://. The other thing is to ensure that the site uses SSL encryption, secure servers, and firewall protection to secure your financial information.
The other reason is that bank wire payments are easy to make, and you can conveniently perform your transaction from the comfort of your home without visiting your bank in person. Lastly, online payments made via wire transfers qualify for various deposit bonuses or incentives on a majority of betting sites.
How to credit your online betting account using bank wire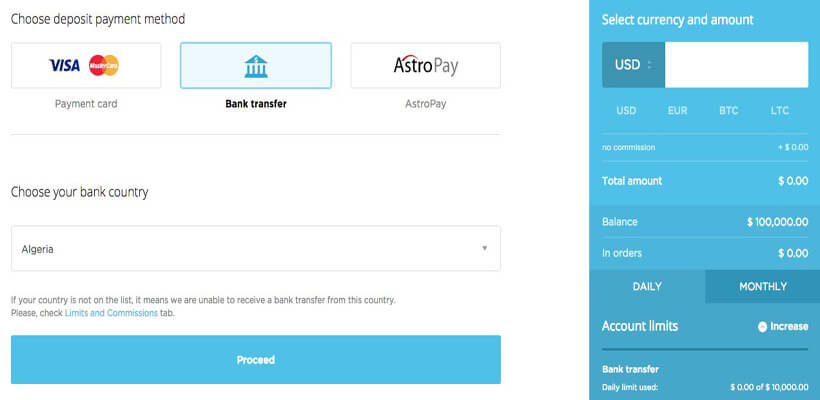 As we have already mentioned before, bank wire is an easy-to-use payment method for punters. To make your deposit, you will need a bank account with an ample balance, and secure internet connection.
The next thing is to log in to your sportsbook account and head to the deposit section. You will then select Bank Wire or Bank Transfer as your preferred banking option. A pop-up window will appear and this is where you will enter your banking information. The next step involves verifying the deposit on your bank's website, after which you will be redirected to your bookie to complete the transaction.
The amount of time taken for the funds to reflect in your account may vary from one sportsbook to another. Some bookies may process the payments immediately while other may take up to 72 hours.
The same procedure is required for withdrawals. All you have to do is select Bank wire or Bank Transfer on the Withdraw section then complete the process. It is also advisable that you keep a printout of the request for your personal records.  With most bookies it takes between 1 and 10 days for your winnings to arrive in your bank account.
Availability of Bank Wire as a funding option for bookmakers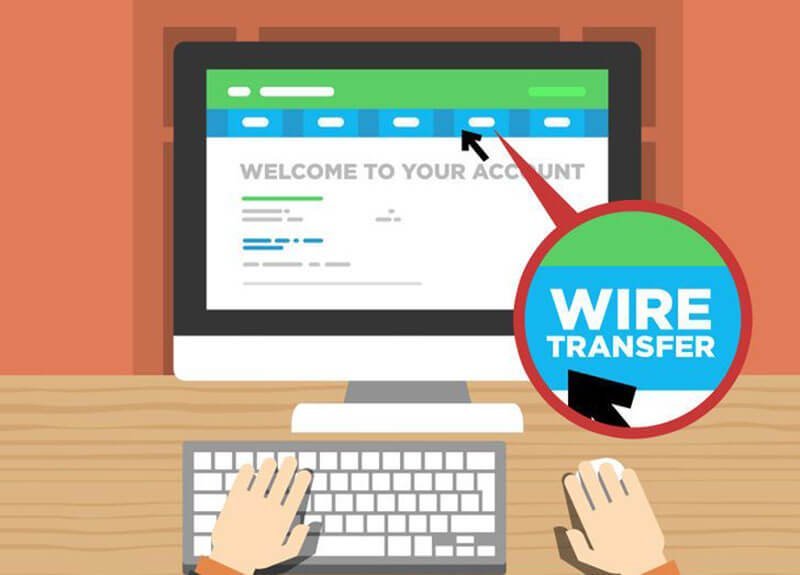 Unlike with some payment options like e-wallets, wire transfers are widely accepted as a mode of payment by online betting sites. Nearly all top bookmakers in the market accept bank transfers, and you can even transfer funds to a bookmaker in another country if your local banking laws allow. It is, therefore, important that you check with your bank to ensure that they allow bank transfers to the country of your bookmaker before you make a transaction request.
Drawbacks of using bank wire to top up your betting account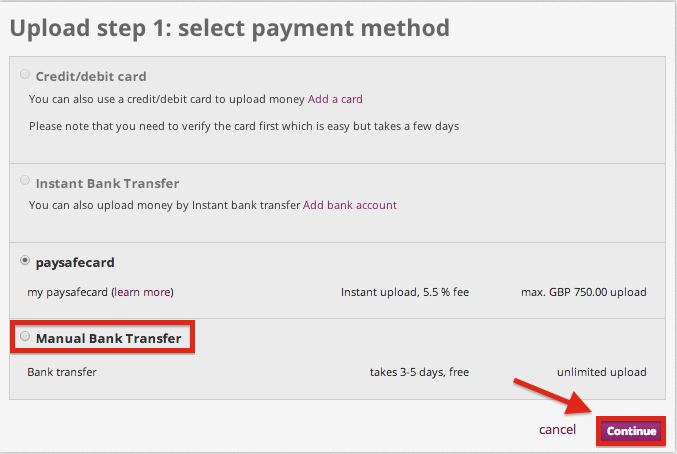 In most cases, every good thing has some downsides as well, and the same applies to bank wire transfers. Firstly, the transactions are not free of charge, and the processing fees imposed by banks may seem a bit hefty for punters. Also you will find that international wires are more costly than local transfers. The cost of sensing an outgoing wire may vary between £20 and £50, depending on the amount. Incoming wires are also charged at the rate of £10 to £20, which is a major drawback if you want to receive every penny of your winnings. However, some bookies may reimburse the fees depending on your transaction amount, and you may also get 1 free wire transfer every 30 days.
The other disadvantage is that bank wires require more processing time than alternative payment methods like e-wallets and credit/debit cards. This means that you cannot place a bet immediately after making your deposit because the funds are not instantly credited to your account. The same goes for withdrawals. You have to wait for up to 10 days in some cases before you can receive your winnings.
Online betting with a tried and tested payment method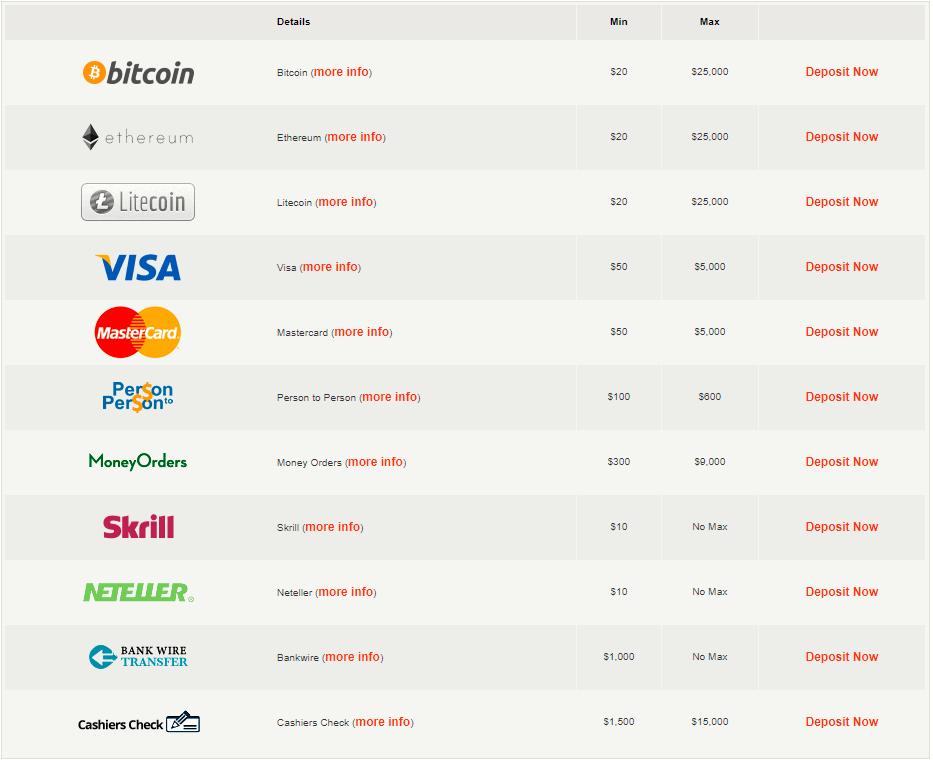 Online betting comes with several risks, but you can eliminate some of them by topping up your account using a tried and tested method. In spite of the slow transaction speeds and high processing fees, bank wires guarantee the safety of your funds especially when large amounts of money are involved. Wire transfer transactions use the highly secure SWIFT system, which is a recognized standard across the industry. In addition, the method is accepted by a majority of online bookmakers across the globe, which shows the extent of trust the industry has bestowed upon this payment option.
The European TOP 5 Bank Wire Transfer Betting Sites