Best Betting Sites in Bosnia
Just like its Balkan neighbors, Bosnia is one of those countries that boast of a rich history and a mesmerizing culture. Up until March 1, 1992, Bosnia was part of Yugoslavia. But since ever since becoming fully independent, the country has experienced significant development across many sectors.
Bosnia's talent in sports is unquestionable. Its home to some top athletes and footballs stars such as Miralem Pjanic, Edin Dzeko, and the legend Hasan Salihamidzic. Bosnia has also produced NBA stars such as Mirza Teletovic and Jusuf Nurkic.
As far as gambling and sports betting go, Bosnia did allow lottery only up until its independence when casinos and betting shops emerged. Bosnia has two entities – the Republika Srpska and the Federation of Bosnia and Herzogovina. It's only in Republika Srpska that the regulation of gambling-related activities is active.
The current mix of relaxed sports betting laws combined with Bosnia's passion for sports has helped betting sites in the country to increase like never before. Bosnian players are free to wager on local licensed sports betting sites such as AM Sport and WWin, as well as offshore bookies such as Bet365, Bwin, and 1xBet.
5 things to know when betting in Bosnia
18 years is the legal gambling age
The Federation of Bosnia and Herzegovina (FBiH) doesn't issue licenses
Over 50% of adult citizens in Bosnia take part in both online and offline betting
There are more than 2,500 betting shops in Bosnia
An attempt by the state to block access to foreign bookies failed in 2016
Top Bookmakers in Bosnia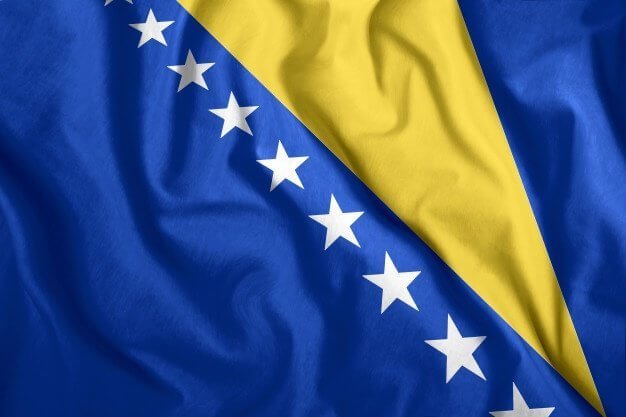 There are more than two dozen sports betting sites that accept players from Bosnia. Some are home-based, while most are offshore operators. With plenty of sites, finding the best among all of them can be a challenging exercise. If you are here, then there's no reason to worry.
We've thoroughly analyzed the available bookies that accept players from Bosnia and selected the ones that deliver competitive odds, several betting markets and plenty of betting options.
If you are looking for sites that meet the above qualities in addition to offering you a chance to bet using your local currency then look no further than mr.play SPORT, 1XBET, and 22BET. By far, these three are the best in the market.
The legality of online sports betting in Bosnia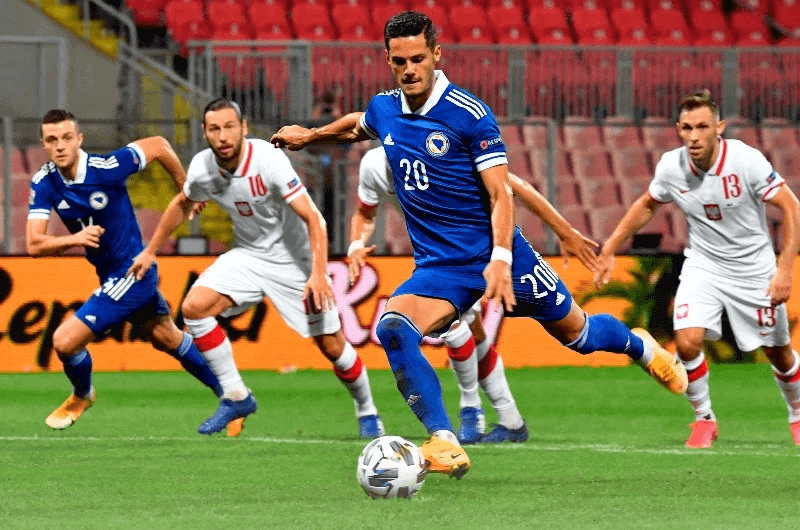 As noted earlier, Bosnia has two autonomous entities. In 2012, Republika Srpska passed a 'Law on Games of Chance' that went ahead to regulate gambling-related activities in the area. Republicka Uprava Za Igre Na Srecu got full rights of supervising gambling activities in the area.
In 2019, the law went through some amendments, a move that saw increased supervision and more control over sports betting operators. This came with increased taxes, despite a protest by home-based operators.
In Bosnia, it costs 200,000 BAM to obtain a 5-year gambling license in addition to maintaining an account with a local bank. Furthermore, operators must keep 25% of their annual planned costs in a bank as a guarantee that they'll pay taxes and winnings to their customers. Land-based operators must also pay 1,000 BAM monthly fee and taxed 5% on their Gross Gaming Revenues.
In 2013, the FBiH proposed a bill aimed at blocking players' access to offshore bookies. The authorities even threated to impose huge fines to ISPs that don't block players' access to foreign bookies. However, the b ill didn't see the light of day following a public outrage. While the Law on Games of Chance oversees gambling-related activities, it doesn't actually regulate it.
Crucial information when betting in Bosnia
Are you thinking of betting in Bosnia? If that's the case, then you need to know a few things. First, if you happen to win, then you'll have to pay some taxes. Bosnia has a taxation system that starts from a 10% tax on winnings that are between 1,000 and 10,000 BAM. If your winnings are above 30,000 BAM, then the taxes go up to 30%.
To open a sports betting account at a licensed bookie in Bosnia, you must a have an account with a local bank where you'll be able to access your winnings should you be lucky. There are no restrictions on a bookie of your choice. You are free to wager at any bookmaker that you choose. Opting for offshore bookies mean that you won't have to worry on aspects such as taxation.
Offshore bookmakers that accept Bosnian players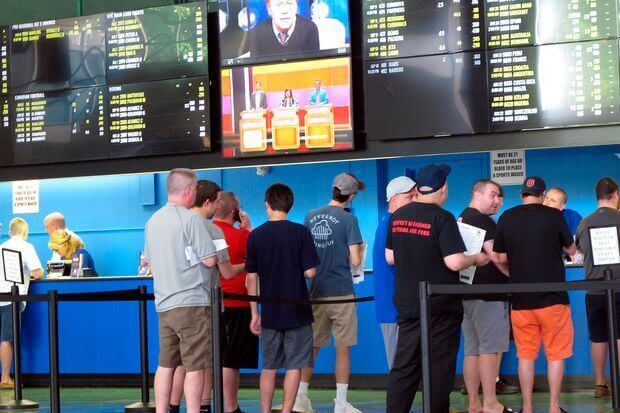 Many bookmakers accept players from Bosnia. However, not all of the available bookies that accept Bosnian players offer stellar services. Some stand out from the rest. Some of the best offshore bookies that accept players from Bosnia include Bet365, 1xBet, and 22Bet.
1xBet, for instance, has a very dominant presence in the Balkan region and home to thousands of players from Bosnia. This operator offers its customers a wide selection of games to wager on and more than 200 markets for matches in the Bosnian Premier League at some of the most competitive odds. Furthermore, this operator allows players to wager using the local currency.
22Bet is another offshore bookie that accepts BAM as the standard currency. Here, plays can bet on more than 1000 events daily on more than 48 sports. Something ideal about this bookie is its fast payouts and several payment methods.
Lastly, there's Bet365. This bookie is unrivalled when it comes to its football odds and a welcome bonus. The odds are high and the welcome bonus is highly enticing. Furthermore, players can cash out if they feel that their bet won't materialize. There are also exclusive deals for accumulator bets that help customers win even more.
Making deposits to online sports betting accounts from Bosnia
Without a doubt, many Bosnian players prefer betting at offshore bookies based on the benefits that accompany such. For this reason, e-wallet payment solutions such as Neteller and Skrill feature as the best choice. Besides being popular, transactions via e-wallets are fast and highly secure. They also come with the assurance of anonymity.
For those who can access Skrill and Neteller, there are other payment options to use such as X-voucher and X-Bon. These ones are very popular, especially when betting with local bookies. There are bookmakers such as 22Bet and 1xBet that allow players to bet using the local currency. This saves players from incurring currency conversion fess that might be applicable.
Online sports betting in Bosnia: Future forecasts
Bosnia seems to be blowing hot and cold when it comes to its online sports gambling regulation measures. With the country's relative instability and its two entities, some bettors fear applying for a license to operate in the country.
Even though bettors from Bosnia are currently enjoying a welcoming sports betting environment, the case isn't the same for operators. The taxes and operating costs are high. For now, much remains unknown about what the future holds for online sports betting in Bosnia.
Current bookies accepting Bosnian players
Many bookmakers (mostly international) accept players from Bosnia. Some of them include:
FAQ
How can I ensure that taxes don't apply to my winnings when betting in Bosnia?

The only to ensure such is by wagering at offshore bookies or unlicensed operators. But you need to be aware of the risk that comes with wagering at unlicensed bookies.

Does 1xBet accept BAM as a standard currency?

Yes. When wagering at 1xBet, you can make or rather fund your account with BAM. Unlike other sites where this might be impossible, that's not the case with 1xBet.

Who's responsible for the issuance of sports betting licenses in Bosnia?

That's the sole responsibility of Republicka Uprava Za Igre Na Srecu that falls under the Ministry of Finance.

Are offshore sports betting sites blocked in Bosnia?

Attempts to do that in 2013 were futile. Today, most international bookies welcome Bosnian players easily. Offshore betting sites don't face blockages at all.